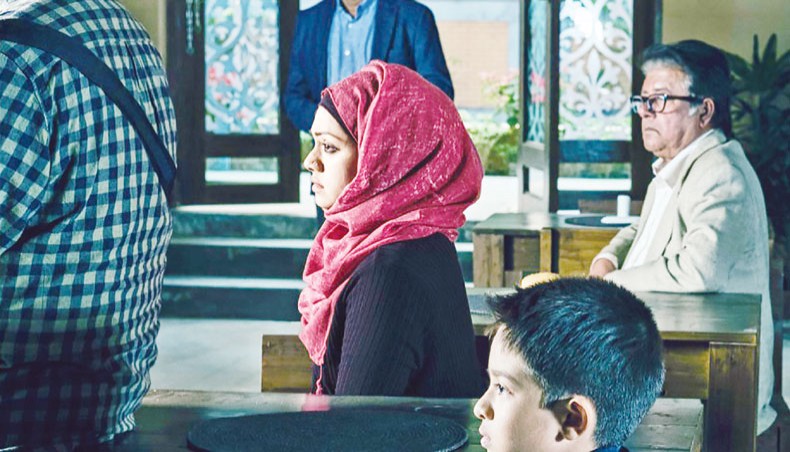 Acclaimed film and teleplay maker Mostafa Sarwar Farooki's unreleased film 'Shonibar Bikel' (Saturday Afternoon) won the Kumamoto City Award at Fukuoka International Film Festival.
The festival commenced on September 20 at United Cinemas of Canal City 13 in Japan. It will end on September 24.
Nusrat Imrose Tisha, wife of Mostafa Sarwar Farooki, confirmed it in a post on her Facebook official page on Tuesday.
When contacted, Mostafa Sarwar Farooki said, 'This award is special to me because usually winners of awards are selected by the jury or critics but the winner of Kumamoto City Award is selected by the audience.'
'This is fifth award bagged by Shonibar Bikel, which has participated in many film festivals till date. I feel sad whenever the film receives an award at a film festival because film lovers of our country cannot watch it,'Farooki mentioned.
Bangladesh Film Censor Board earlier banned the film's release, both at home and abroad, after watching it twice on the grounds that the film will tarnish the country's reputation.
Shonibar Bikel has been produced by Jaaz Multimedia and Chabial. Anna Katchko of Tandem Productions (Germany) serves as the co-producer.
The film stars Zahid Hasan, Nusrat Imrose Tisha, popular Indian actor Parambrata Chatterjee and others.
Want stories like this in your inbox?
Sign up to exclusive daily email