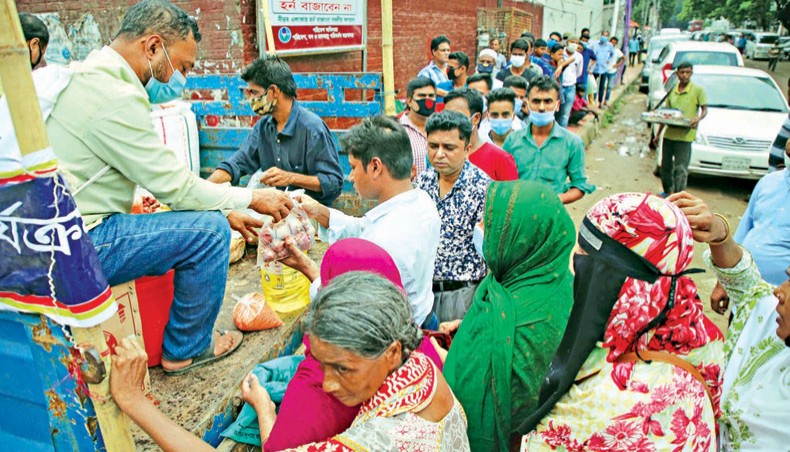 The National Board of Revenue on Tuesday issued a statutory regulatory order (SRO) withdrawing 5 per cent customs duty on import of onions following a price hike of the essential item on the domestic market after India imposed a ban on export of the product.
Customs wing of the NBR issued the SRO with immediate effect.
The validity of the waiver will remain effective until March 31, 2021, according to the SRO signed by NBR chairman Abu Hena Md Rahamatul Muneem.
The period between September and March is considered lean season for production of the item.
The NBR issued the SRO two days after the finance ministry announced the government's decision to withdraw the duty to keep the prices of the product stable on the local market.
The onion prices reached as high as Tk 120 a kilogram on September 15, a day after India imposed the export ban.
India is the major source for the Bangladesh's onion imports.
On September 14, the revenue board had rejected a commerce ministry proposal to withdraw the duty, arguing that the government imposed the duty in the budget for the current fiscal year 2020-2021 to ensure the fair price of the commodity for the local farmers and reduce dependency on import.
But, the finance ministry on Sunday said that the government decided to withdraw the duty to rein in the price hike of onions.
Though the onion price decreased from that of the initial days after Indian export ban, it remained still high.
According to the Trading Corporation of Bangladesh, the prices of locally produced onions were Tk 80-90 a kg on the kitchen markets in Dhaka on Tuesday.
The imported onions sold for Tk 60-70 a kg on the day, it said.
Want stories like this in your inbox?
Sign up to exclusive daily email