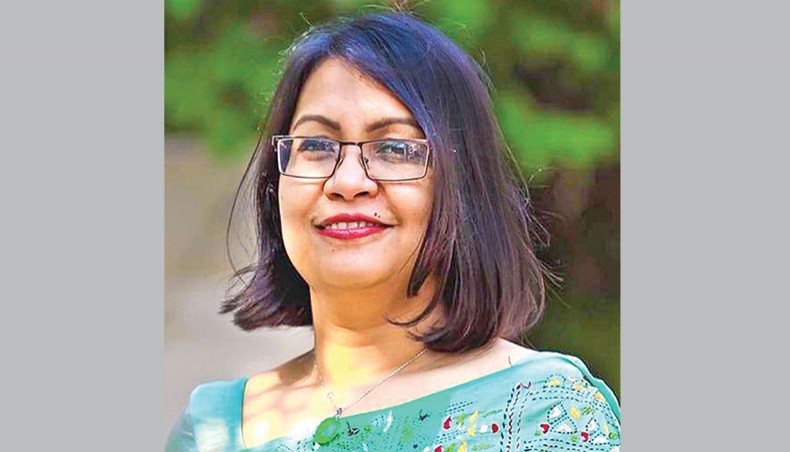 Curative measures outweigh preventive ones in coronavirus response in Bangladesh though ideally the government should emphasise preventive measures more, observed WaterAid country director in Bangladesh Hasin Jahan.
'Since the spread of the coronavirus infection we have been repeatedly hearing about hospitals, ICUs, oxygen beds — these are part of the curative aspect, but we hear very little about preventive measures such as hand washing and other hygiene practice,' said the head of the international NGO in Bangladesh.
The public health expert observed that curative cares were given more emphasis in Bangladesh's health sector because the medical sector was dominated by doctors, where public health experts remained neglected.
'Preventive measures are not considered part of medical services, only curative care is highlighted here,' she repeated.
She said that globally, preventive measures were given more importance than curative ones and requested the government to follow that.
Hasin Jahan also said that hygiene was very much related to social norms and an enabling environment and added, 'Cost involvement is insignificant, though most people think otherwise.'
She said that the government agencies should create an enabling environment and people's habit for hand washing always and everywhere must be maintained.
'Only hand washing can save us from 80 per cent of diseases,' she said.
The public health campaigner said that sensing the importance of hand washing and other hygiene issues, they had been campaigning since the last 30 years but did not get much response.
'What is interesting is that what we couldn't do in the last 30 years, we have suddenly achieved many things due to the coronavirus outbreak,' she said.
She said that keeping it up was one of the challenges for all at present.
The United Kingdom-based charity WaterAid has been operating in Bangladesh since 1986 as one of the lead actors focused on water, sanitation and hygiene.
Hasin Jahan obtained a BSC from Civil Engineering of Bangladesh Engineering University of Technology and MSC in Water and Environmental Management from Loughborough University of Technology, UK.
As one of the pioneers in WASH sector, WaterAid, in cooperation with other NGOs, has been implementing two projects in slums, she said.
Under the Sweden and Switzerland embassy-funded projects that have installed paddle operated hand washing devises at strategically important locations in slums and provides low-cost alternative soaps for five lakh dwellers, she said.
She said that there are also public awareness activities run under the project.
Hasin Jahan said that they also developed a mobile-based application to identify symptoms and screen the possible COVID-19 patients for final test.
'If the person is identified as coronavirus positive, volunteers and staff isolate that person and the family,' she said.
They have trained people to use detergent mixed with soapy water to make hand washing cost effective.
She suggested that the government should provide safe water in slums at a lower cost so that the destitute could get relief from the burden of huge expenses.
Hasin Jahan said that slums were different than formal housing areas and the risks are also high in slums.
'Maintaining social distancing is difficult in slum as is the case with hygiene since slum dwellers use common toilets and bathrooms, she added.
She said that due to the shortcomings, a massive rate of infections among the slum people was feared, but the situation was better due to the preventive measures taken immediately.
Many people who were forced to go back to their village homes due to their income loss during the lockdown, have started returning to the slums, increasing the risks while others simply feel reluctant to maintain the health guidelines which might deteriorate the situation, she added.
All public places, including bus terminals, markets and densely populated areas, should have hand washing facilities under the government mechanism, including financial allocation, she said.
'Government investment in hygiene should increase for all,' she said.
Before reopening schools and colleges, she said, that the government should have a detailed plan and should ensure adequate hand washing facilities for students in this COVID time.
Want stories like this in your inbox?
Sign up to exclusive daily email
More Stories from Interview