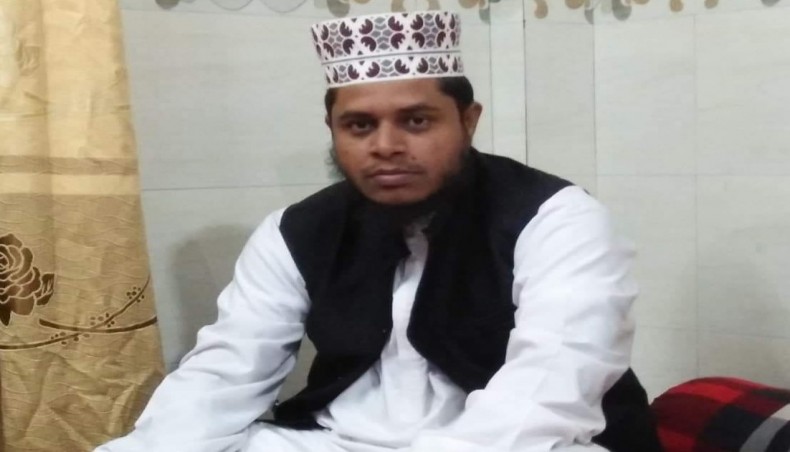 Police arrested an Islamic scholar under Digital Security Act from Narayanaganj on Sunday for criticizing the recently departed Hefat-e-Islam chief Ahmad Shafi.
The arrested Maulana Alauddin Jihadi allegedly made a derogatory remark over late Shah Ahmad Shafi on social media, said Narayanganj's Fatullah police station duty officer sub-inspector Abdur Razzak.
Alauddin was arrested at his home in Mahmudpur area at about 10:00am and he will be produced before a Narayanganj court on Monday, police said.
Razzak said that imam of Darul Uloom Islamia Deobhog Madrassah Mosque Harun-or Rashid filed the case against Alauddin under Digital Security Act.
Alauddin was sued in a case filed under the act as he made derogatory remarks on his Facebook page against the departed rector of Hathazari Madrassah Ahmad Shafi, said the police officer.
Amid criticism, Alauddin posted another write up on his Facebook page admitting his mistakes and apologising for the post that criticised Ahmad Shafi.
Ahmed Shafi breathed his last at a hospital in the capital Friday evening, few hours after resigning from his post at the Madrassah amid student protests.
He was buried in the Madrassah compound Saturday afternoon.
Want stories like this in your inbox?
Sign up to exclusive daily email
More Stories from Country