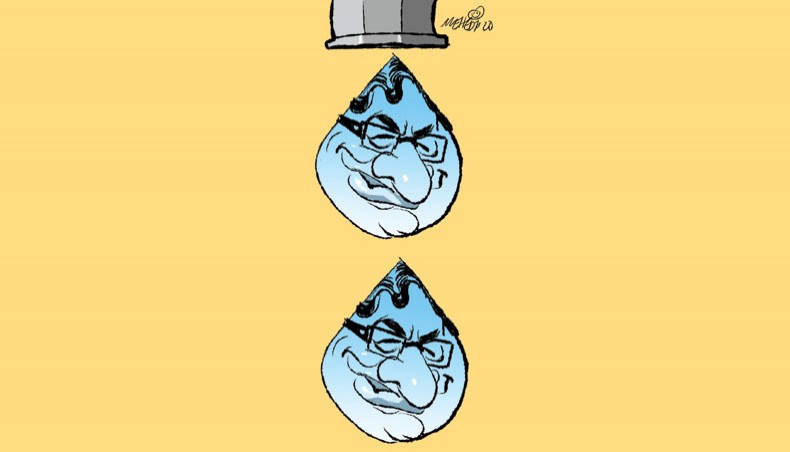 The Dhaka Water Supply and Sewerage Authority board on Sunday sent a proposal to the local government ministry for reappointing Taqsem A Khan as DWASA managing director for another term amid criticism due to corruption allegations against him.
The board's acting chairman Mustafa Jalal Mohiuddin told New Age that majority members of the board were in favour of the sixth extension for Taqsem for his 'activities'.
The ministry will take the final decision, he said.
At least four board members, out of 10, opposed the move to extend Taqsem's job for another three years at a special meeting on Saturday, said the members.
Transparency International Bangladesh executive director Iftekharuzzaman said that the Dhaka WASA board had not applied its mandate in appointing the MD in a transparent way.
'The board's move is also contradictory to the appointment procedure, immoral and it is going to encourage and protect corruption in the WASA,' he told New Age.
He said this would further establish dominance of a single person in the agency due to complete absence of democratic practice there.
'There is still scope as the ministry can ignore the board's proposal if good sense prevails as the prime minister has announced zero tolerance against corruption,' the TIB executive director said.
Taqsem's current tenure is scheduled to end on October 14. He has been serving the post since 2009.
Architect Iqbal Habib, a rights activist, said that people were being cheated time and again in the last several years in the name of supplying safe water.
He said that in the past nine years water supply had improved slightly even after expending a huge amount of money. 'In the process, the WASA has destructed our future by extracting a huge amount of ground water instead of using the surface water,' he said.
'No improvement in sewage management has taken place in these years with the continuation of river pollution,' he said.
Dhaka WASA on Saturday held a special meeting to discuss further extension of Taqsem's tenure.
A number of members at the meeting demanded a fresh advertisement for the position and an inquiry into the corruption allegations against Taqsem.
Want stories like this in your inbox?
Sign up to exclusive daily email
More Stories from Country