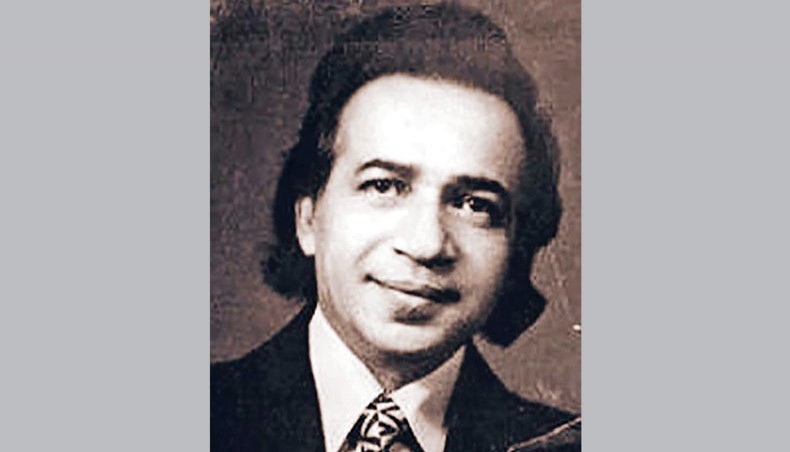 Today is the 40th death anniversary of Ekushey Padak-winning dancer and dance director Gauhar Jamil.
Jago Art Centre, which was founded by Gauhar Jamil along with his wife late actress Rawshan Jamil, observes the occasion every year organising special programmes. However, the institute will not arrange any programmes this year due to COVID-19 outbreak, informed principal of Jago Art Centre Belayet Hossain Khan.
'He (Gauhar Jamil) made immense contribution to our dance arena. We organise special programmes at our institute in Swamibagh every year marking his death anniversary. However, this year we will not organise any programmes due to the COVID-19 outbreak,' Belayet Hossain Khan told New Age.
Gauhar Jamil was born in Sirajdikhan, Bikrampur, in a Hindu family to Yogendra Nath and Manjuri Bala in 1925. His birth name was Ganesh Nath. He assumed the name Gauhar Jamil after marrying Rawshan Jamil in 1952.
Gaujar Jamil was drawn to dancing from a young age. He received dance lessons from various renowned teachers including Uday Shankar, Sharbashree Maruthappa Pillai (Bharatnatyam), Bal Keshta Menon (Kathakali), Ramnarayan Mitra (Kathak) and Bhaskar Dev.
He taught at Bulbul Lalitakala Academy, Qamrunnessa School and others before founding Jago Art Centre along with his wife Rawshan Jamil in Swamibagh in 1959. He also worked at Bangladesh Bureau of Statistics.
Gauhar Jamil choreographed many dance dramas including 'Samanya Ksati', 'Anarkali', 'Bichar', 'Kavchan Mala', 'Itihaser Ekti Pata', and 'Chhiyattarer Manvantar'. He also choreographed short dance productions namely 'Jhumur', 'Krisan-Krisani', 'Jele', 'Sapude', 'Navanna' and others.
He received Ekushey Padak posthumously in 1981. Besides, Bangladesh Government issued a postage stamp of Gauhar Jamil in 2001.
Gauhar Jamil passed away on September 21, 1980. He succumbed to injuries sustained in a road accident.
Want stories like this in your inbox?
Sign up to exclusive daily email