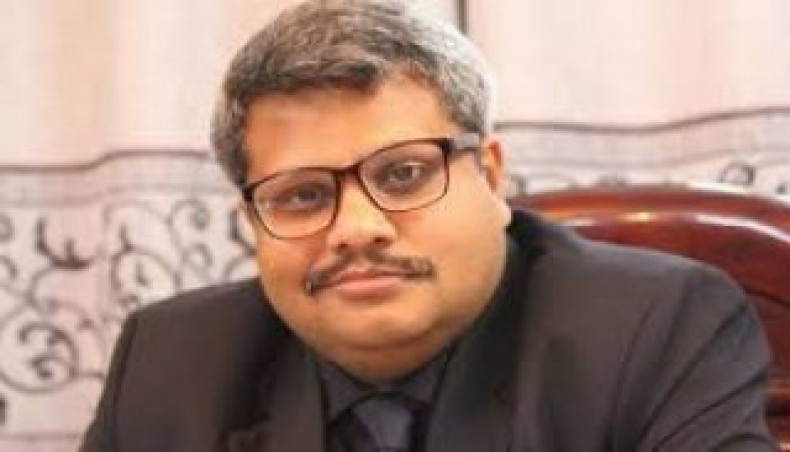 The Dhaka Metropolitan Sessions Judge's Court on Sunday set September 28 for its verdict in an arms case filed against Regent Group chairman Mohammad Shahed alias Shahed Karim.
Judge KM Imrul Kayesh set the date after concluding the hearing of arguments.
This will be the first verdict in a case among 73 cases lodged against Shahed, said his lawyer Mohammad Moniruzzaman.
Defence lawyers on Sunday completed their arguments and sought acquittal of their client saying that the prosecution had 'failed' to prove the charges against Shahed.
Moniruzzaman claimed that the firearm which was recovered by the law enforcers had been 'planted' by them and that his client was a 'victim' of a 'media coup'.
He said that the government was 'creating' issues one after another to divert people's attention from COVID-19 crisis and to 'hide massive corruption' in the country's health sector during the crisis.
On September 17, prosecutor Abdullah Abu told the court that they had proved the case against Shahed and that he should be given life-term imprisonment.
A total of 11 prosecution witnesses were examined in the court during the trial process.
The court on August 27 framed charges against Shahed.
The Detective Branch filed the case against Shahed with the Uttara West police station under the Arms Act after conducting a drive with Shahed in Dhaka's Uttara area on July 19, days after he had been remanded in custody by a metropolitan magistrate court.
Detectives said that during the drive they seized a pistol, a bullet, a magazine, 10 bottles of phensedyl, and five bottles of liquor from an abandoned SUV on Sonargaon Janapath Road at Uttara. They also filed another case against Shahed under the Narcotics Control Act with the same police station.
On July 15, Rapid Action Battalion arrested Shahed at a place in the frontiers in Satkhira in a case filed over the issuance of over 6,000 fake COVID-19 test certificates by his Regent Hospital.
On July 6, RAB separately raided the Uttara and Mirpur branches of the hospital and arrested eight people for issuing forged COVID-19 certificates and collecting money from COVID-19 patients.
On July 7, RAB filed a case against 17 people, including Shahed, for the test scams.
Most of the 73 cases he has been facing are for cheating people.
Want stories like this in your inbox?
Sign up to exclusive daily email
More Stories from Country