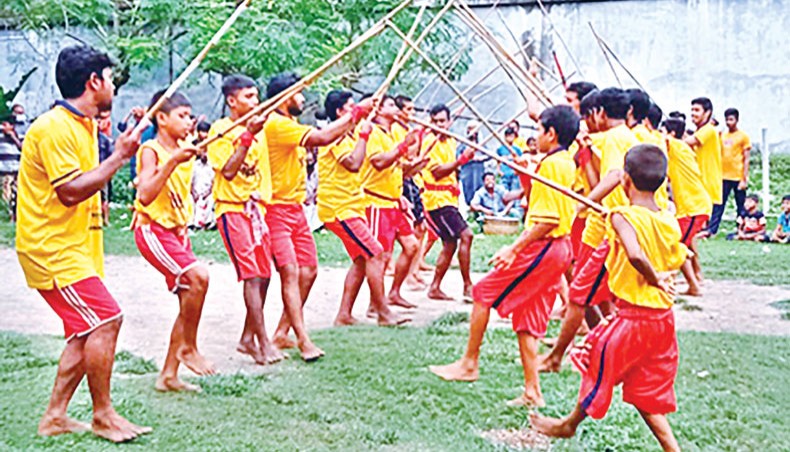 About 40 performers from different troupes presented tricks with sticks at Kalisagar Parh ground under Chatmohar municipal area of Pabna district on Tuesday.
Kuli-Majur-Shramik Sangathan in association with Bike Centre organised the hour-long event where performers from Bonthar village under Bilchalan union entertained hundreds displaying traditional mock stick fights.
Hasinur Rahman, president of Chatmohar upazila unit of the Kuli-Majur-Shramik Sangathan, inaugurated the event. General secretary of Chatmohar municipal unit Awami League Mirza Abu Hayat, president of Chatmohar Business Association KM Belal Hossain Swapan, ward councillor Nur-e Hasan Khan Moyna and others were present as guests at the event.
Want stories like this in your inbox?
Sign up to exclusive daily email
More Stories from Miscellany