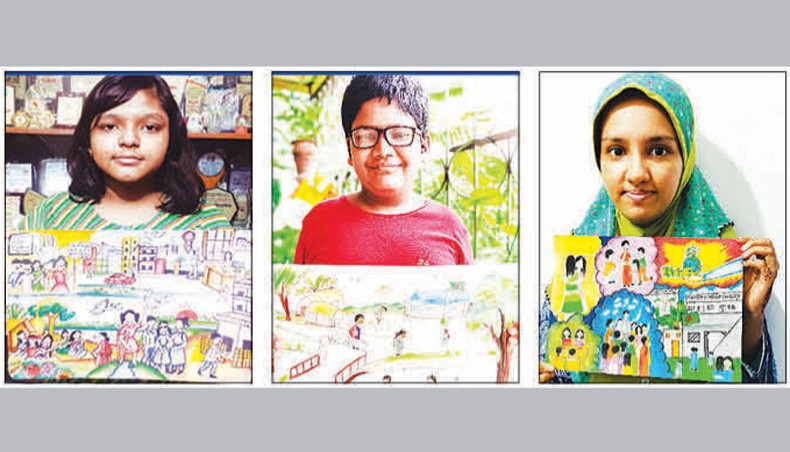 An online art competition, Art from Home, for individuals with special needs ended on Tuesday with an awards ceremony, said a press release.
The programme was streamed live on the Facebook page of Child Foundation, the organiser of the event.
Participants took part in the contest in three age-based categories. The theme of the competition was 'Days after COVID-19'.
More than 150 participants from across the country submitted pictures of their artworks, comprising paintings and drawings, to the competition within August 31.
A total of 87 artworks were uploaded to the official Facebook page of Child Foundation for exhibition and voting. The top paintings were selected based scores given by the judges along with the number of 'likes', 'comments' and 'shares' the works received on social media.
Nine-year-old Mushrat Mahjabin Maha from Bogura was named the winner in group A, 12-year-old Abu Huraira Saad from Dhaka secured top position in group B and 20-year-old Umma Hani Nodi from Dhaka bagged top prize in group C.
Judges of the competition artist Monirul Islam and artist Kanak Chanpa Chakma attended the online awards ceremony. Besides, Child Foundation chairman Tahrin Aman, secretary Anowara Aana and head of PR, Communication Tanvir S Siddiky attended the event as special guests.
The top 3 winners will receive a tablet computer and the rest of the participants will receive a digital certificate.
Want stories like this in your inbox?
Sign up to exclusive daily email
More Stories from Miscellany