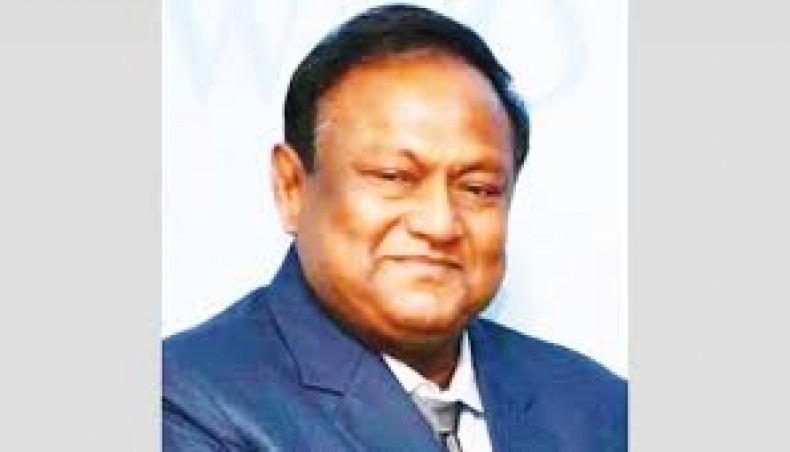 Commerce minister Tipu Munshi on Wednesday said that the sudden ban on onion export by India had put a pressure on Bangladesh market as prices of the commodity went up.
He said that the onion market would become normal within a month as they would import onions from alternative sources.
Onion prices remained high at Tk 110-120 a kilogram on Wednesday, after the prices of the commodity had almost doubled on Tuesday following Indian ban on onion export.
People continued to rush to markets to buy onions fearing price hike as happened it in 2019.
Onion prices hit up to Tk 300 a kg in 2019 after India had banned onion export.
Tipu at a press briefing at his office on Wednesday also blamed 'dishonest' traders and consumers' 'panic buying' for the sudden price hike of onions in the country.
'The ban on onion export by India has put a pressure on us. Onion prices witnessed a sudden increase as some dishonest traders are trying to take advantage of the situation and many consumers are also buying in large quantities in fear of more price hike,' the minister said.
He said that there was 'nothing' to be worried about the supply of onions as the country had a stock of more than five lakh tonnes of the item.
Tipu said that they had a preparation to import onions from alternative sources and the Trading Corporation of Bangladesh had opened letter of credit to import the item from Turkey before the announcement of the Indian ban.
Private sector businesses are also ready to import onions from China, Egypt, Turkey and Myanmar, he said.
'Due to the Indian export ban, we will have to import around 4 lakh tonnes of onions till December from alternative sources as the monthly consumption of the item is two lakh tonnes. If we get only one month, we can import onions from alternative sources,' Tipu said.
He said that Bangladesh had produced 25.57 lakh tonnes of onions this year against the annual demand of 25 lakh tonnes.
As a perishable item, 7-8 lakh tonnes of onions rotted, the minister said.
He said that 80-90 per cent of the country's total onion import comes from India and 70 per cent of the total import takes place in September-December.
He urged traders not to make excessive profits and requested consumers not to go for panic buying.
The minister said that the commerce ministry had sent a letter to the foreign ministry seeking initiative so that India lifted the export ban.
The commerce ministry again requested the National Board of Revenue to withdraw 5 per cent import tax on onions and urged the agriculture ministry to issue quarantine certificate on an emergency basis for importing onions, Tipu said.
He said that the ministry had instructed departments concerned and district administrations to remain vigilant to ensure smooth supply of onions across the country.
Commerce secretary Md Jafar Uddin, additional secretary Md Obaidul Azam, TCB chairman Brigadier General Md Ariful Hassan and National Consumer Rights Protection Directorate director general Bablu Kumar Saha, among others, attended the press briefing.
Want stories like this in your inbox?
Sign up to exclusive daily email
More Stories from Country