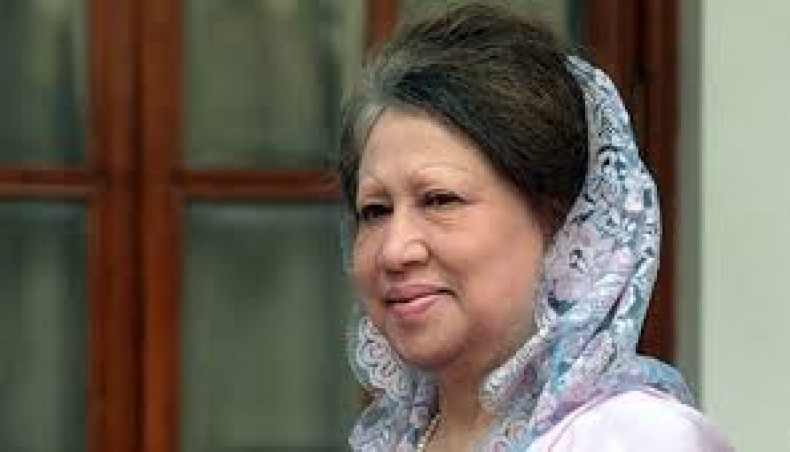 A home ministry notification published in the Bangladesh Gazette on Tuesday confirmed the postponement of the sentencing of Bangladesh Nationalist Party chairperson for additional six months to be effective from September 25.
Earlier, law minister Anisul Huq confirmed that the government suspended the sentencing of Khaleda Zia on September 3 in two cases for six more months.
The notification issued following an appeal for her release said that the the suspension was ordered on conditions that she would take treatment at home and would not go abroad during the time.
The notification signed by deputy secretary Md Moniruzzaman said that the suspension was allowed as per section 401(1) of the Code of Criminal Procedure considering 'the application submitted for the release of prisoner Begum Khaleda Zia and in keeping with the law ministry's legal opinion.'
Section 401 (1) of CrPc stipulates, 'When any person has been sentenced to punishment for an offence, the government may at any time without conditions or upon any conditions which the person sentenced accepts, suspend the execution of his sentence or remit the whole or
any part of the punishment to which he has been sentenced.'
The government released the ailing BNP chairperson amid COVID-19 crisis on March 25 for six months suspending her sentences on humanitarian ground considering her age.
Seventy-five-year-old Khaleda was released from Bangabandhu Sheikh Mujib Medical University Hospital and has been staying at her Gulshan house in Dhaka since then.
BNP leaders, on several occasions after Khaleda's release on March 25, said that she needed advanced treatment abroad.
In late August, Khaleda's youngest brother Shamim Iskander submitted the appeal to the home ministry on behalf of the family for the BNP leader's release.
Want stories like this in your inbox?
Sign up to exclusive daily email
More Stories from Politics