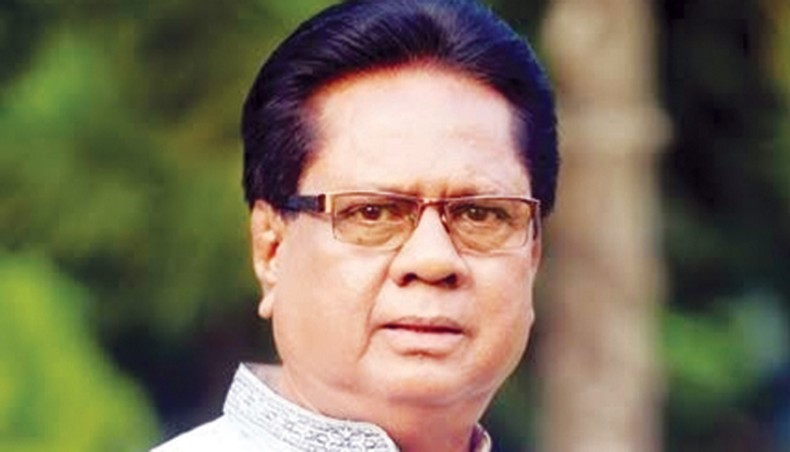 National Film Award-winning actor Sadek Bachchu died on Monday while undergoing treatment for COVID-19 at the intensive care unit of Universal Medical College Hospital in Mohakhali. He was 65.
The actor has left behind his wife, two daughters and a son.
'He was buried at Khilgaon-taltala graveyard following COVID -19 protocols after Maghrib prayers on Monday,' Bachchu's nephew Rafe Sadnan Adel told New Age.
Peers, colleagues and different BFDC-based organisations have expressed deep shock at the death of the actor, who received huge accolade portraying negative characters in films.
Renowned film director Kazi Hayat said, 'I was very close to him. He dedicated his life to acting. He had a huge fan following. He portrayed negative characters in films directed by me. He also attempted to break out of the mould and played in positive characters in my film "Chandabaz" (1993) and other films. May his soul rest in peace.'
Popular actress Arifa Parvin Moushumi said, 'He was a very friendly and cooperative person. He was a sincere actor who took his job very seriously. He began his acting career in theatre productions, then subsequently veered into TV and finally the silver screen and because of talent he never had to look back.'
Popular actress Apu Biswas said, 'I worked with him in many films like "Rajababu: The Power", "Rajneeti", "Shwashurbari Zindabad-2", "My Name Is Khan" and others. He always helped and guided younger generation artistes. I have personally learned many things from him.'
Zayed Khan, the general secretary of Bangladesh Film Artistes' Association, said, 'He made a huge contribution to the local film industry. We need more actors like him. He will live on through his works. I convey my deepest sympathies to his family members on behalf of Bangladesh Film Artistes' Association.'
Bangladesh Film Directors' Association general secretary Mushfiqur Rahman Gulzar said, 'He was a powerful actor who could leave a lasting impression on filmgoers. He passed away at a time when the local film industry is going through a difficult time due to shortage of quality actors. His death has left a huge void in country's film arena. I pray for the salvation of his departed soul and express my deepest sympathies to his family members on behalf of Bangladesh Film Directors' Association.'
Bangladesh Group Theatre Federation in a condolence message expressed deep shock at the death of Sadek Bachchu, who was also president of theatre troupe Motijheel Theatre-Circle.
Sadek Bachchu was born on January 1, 1955 in Haziganj, Chandpur.
Bachchu, a former employee of Bangladesh Post Office, made his silver screen debut with 'Ramer Sumoti' in 1985. He also acted in numerous theatre, radio, television production and theatre productions.
He occupied a special niche in the film industry for his ability to portray negative characters. His acting in Ehteshamul Haq's acclaimed film 'Chandni' was so well-received that he never had to worry about taking up acting as a career. He acted in over 500 films till date.
Among his most popular films are 'Sujon Sakhi' (1994), 'Papi Shatru' (1995), 'Ananda Ashru' (1997), 'Lal Badsha' (1999), 'Moron Kamor' (1999), 'Sahoshi Manush Chai' (2003), 'Mon Bosena Porar Tebile' (2009), 'Amar Swapna Amar Songsar' (2010), 'Judge Barrister Police Commissioner' (2013), 'Mohua Sundori' (2015), 'Purnodoirgho Prem Kahini 2' (2016) and 'Ekti Cinemar Golpo' (2018). His last film was 'Captain Khan' (2018).
Sadek Bachchu received the National Award in 2018 for best performance in a negative role for the film 'Ekti Cinemar Golpo'.
Want stories like this in your inbox?
Sign up to exclusive daily email