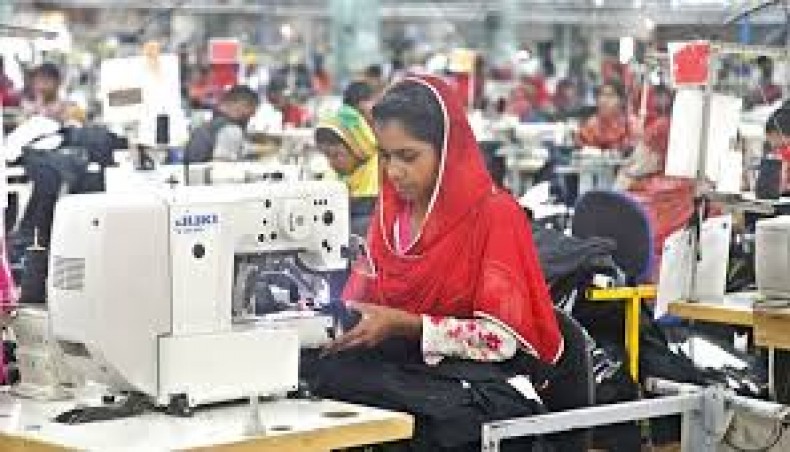 Fifty-four per cent working women lost their jobs including 16 per cent of them got terminated and 20 per cent suspended due to the coronavirus pandemic, a study conducted by the Bangladesh Mahila Parishad revealed.
The study unveiled at a webinar on Wednesday also found that 18 per cent women couldn't rejoin factory as they remained shut due to the epidemic.
Among the working females 30 per cent were not getting wages and other 16 per cent were getting only partial wages.
BMP conducted the study among 130 working women in 26 districts between June 1 and July 25 to get an overview of the state of women in the industrial sector.
Among the women, 39 per cent were factory workers and 18 per cent of them answered that their factory remained shut due to the epidemic.
According to the study 52 per cent women were in financial crisis and 67 per cent women said that domestic violence increased during the COVID-19 epidemic.
BMP acting president Fauzia Moslem presided over the event and said that women were the most vulnerable and affected group of people in any disaster.
BMP general secretary Maleka Banu, joint general secretaries Masuda Rehana Begum and Shima Moslem, among others, spoke at the event.
After the government partially reopened the garment sector many women workers did not join their factories and now they were living in fear of losing their jobs.
BMP said that 30 per cent of the total workforce of the country were women and they mostly work in the informal sectors.
The women rights platform urged the government to extend health care facilities and safety net coverage to bring the women back to workforce and train them.
The leaders of the platform also urged the government to provide education assistance for girl students to ensure that they do not dropout from primary education.
Want stories like this in your inbox?
Sign up to exclusive daily email
More Stories from Country