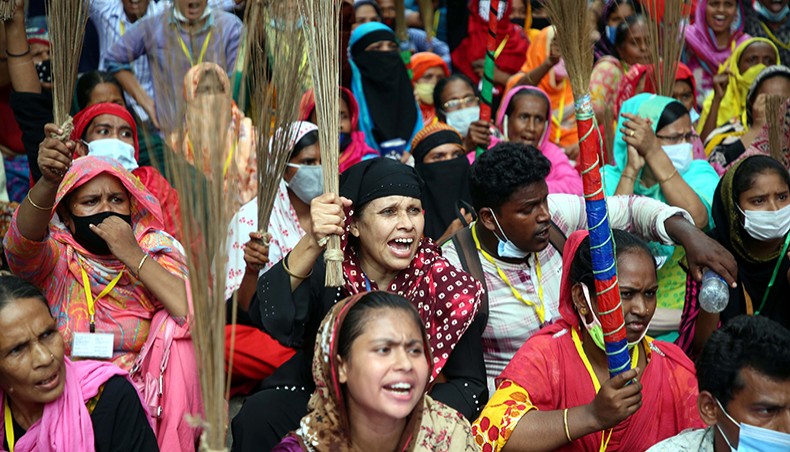 Workers of Dragon Sweater Limited of Malibagh area in the city on Monday staged demonstration in front of Srama Bhaban at capital's Bijoynagar demanding their dues as they were terminated from their jobs five months ago.
They staged the demonstration under the banner of Garments Trade Union Centre as they could neither join their jobs nor get their dues, the demonstrators alleged, adding that they were passing days in utter hardship.
The workers, carrying posters, banners and brooms, began their demonstration sometimes after 11:00am when a good number of police kept them cordoned off.
They said that they were deprived of their dues, including provident fund, service benefit and earned leave.
GTUC leaders Montu Ghosh, Joly Talukder and Manjur Moyeen and several garments workers spoke in the demonstration that ended in the late afternoon.
Want stories like this in your inbox?
Sign up to exclusive daily email
More Stories from Country