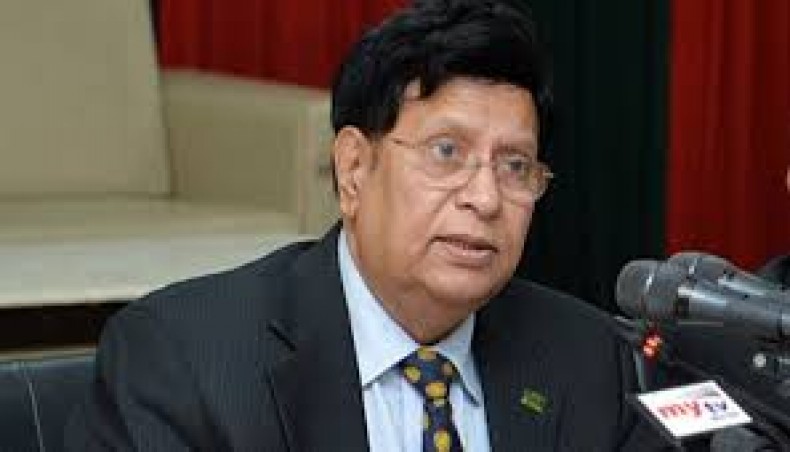 Bangladesh and India would hold a meeting of the joint consultative commission at the level of foreign ministers on September 29.
Bangladesh foreign minister AK Abdul Momen and his Indian counterpart Subrahmanyam Jaishankar spoke over phone on Monday and set the date for the sixth meeting of the JCC, diplomatic sources in Dhaka and New Delhi confirmed.
Jaishankar described, in a tweet, his conversation with Momen as 'warm' and said they agreed to hold JCC very soon to reach the 'ambitious goals' set by the leaders of the two countries.
The two ministers agreed to hold the meeting on a virtual platform, Bangladesh foreign ministry said in a press release.
The JCC, co-chaired by the foreign ministers of the two countries, is a platform where the countries discuss all aspects of bilateral relations in addition to the stocktaking of previously settled issues.
The Bangladesh side would hold an inter-ministerial meeting to take stock on progress made on issues since the fifth JCC meeting held in New Delhi in February 2019, officials said.
Indian external affairs secretary Harsh Vardhan Shringla, during his last visit in Dhaka on August 19, emphasised the need for holding a regular meeting of the JCC at the level of foreign ministers of the two countries.
Foreign secretary Masud Bin Momen said after his last meeting with Shringla Bangladesh government hoped that India would remove the irritants in the bilateral relations, including stopping border killing.
There was, however, no progress on at least three major issues the Bangladesh side raised in the fifth foreign minister-level talks under the JCC platform — signing an agreement on sharing of Teesta river water, extending India's cooperation for peacefully resolving the Rohingya crisis and the issue of border killing by the Indian Border Security Force, according to officials at the water, home and disaster management and relief ministries.
Want stories like this in your inbox?
Sign up to exclusive daily email
More Stories from Foreign affairs