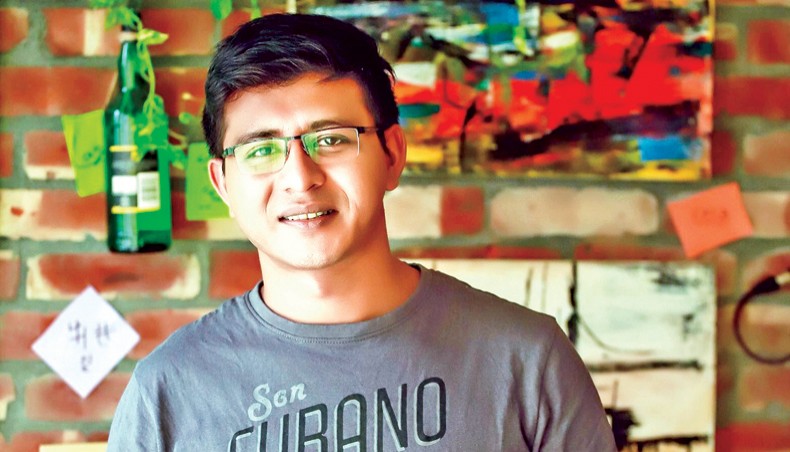 Popular small screen actor Shamim Hasan Sarkar said that COVID-19 outbreak is cutting short careers of aspiring actors due to decrease in shootings at outdoor locations.
Aspiring artistes often get much-needed break in scenes that are shot outdoors and involves between five to ten people, but as coronavirus is still at large, directors are preferring indoor shootings, he added.
'Due to the COVID-19 situation, directors are shooting most of scenes of a production indoors which requires less number of people compared to the scenes that are shot outdoors. We need between five to ten extra people besides lead characters to shoot a scene outside and that is where aspiring actors get their much-needed break. As not many shootings are held outdoors these days, aspiring actors are facing unemployment and missing out on crucial opportunities,' Shamim Hasan Sarkar told New Age.
Shamim, who started performing on stage when he was a student of class seven at Jhenaidah Cadet College, completed his bachelor degree in civil engineering from Military Institute of Science and Technology and did masters in construction management from the Universiti Teknologi, Malaysia. He quit his job in 2015 and devoted himself entirely to acting.
'I made my acting debut in 2015 after quitting my job. If the circumstances back then were similar to today's, my acting career would have never taken flight,' added Shamim.
The actor stayed at home for the last five months since March and returned to the shooting floor when the shooting for drama series 'Family Crisis' resumed.
'I didn't work in any productions after the government announced the general holiday to contain the spread of the coronavirus. Besides, the shooting for drama series "Family Crisis" stopped in March and my father also prohibited me to work at that time. The months I have stayed at home have been very productive for me. I used the time to reflect on my past experiences and I have been able to identify my mistakes and learn from them,' said Shamim.
Shamim also spoke about his upcoming projects.
'I will be seen in three teleplays, all of which are now in post-production stage. The teleplays are namely KM Shohag Rana directed "OCD", Imraul Rafat directed "Bhalobashi Bol Na" and Hasib Khan directed "Nagarik Dhaka". I hope viewers will find my acting entertaining,' said Shamim.
When asked to share his experiences of shooting amid COVID-19 outbreak, he replied, 'We are using masks and following health directives during shootings but people often forget about the rules when taking group selfies at shooting spots.'
When asked whether he has any messages for his fans, Shamim replied, 'Many people are acting in a way as if the COVID-19 outbreak is over and life has returned to normalcy. They are not wearing masks and maintaining social distancing in the streets. If this goes not things might take a turn for the worse. I urge all to stay at home and not go outside unless it is an emergency. We have to remember that we are not off the hook until we get vaccinated and the coronavirus disappears.'
Want stories like this in your inbox?
Sign up to exclusive daily email