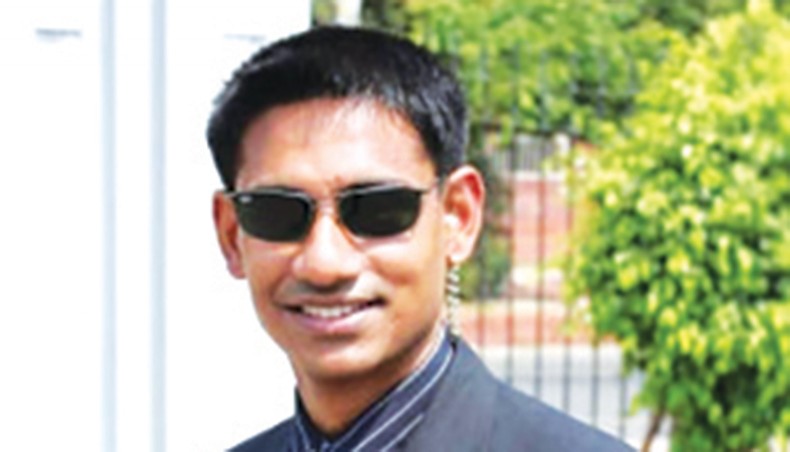 Seven of the 13 suspects, including then Teknaf police station officer-in-charge Pradeep Kumar Das, on Monday were remanded for four more days in connection with the shooting death of retired army major Sinha Md Rashed Khan in Cox's Bazar on July 31.
The court of Cox's Bazar senior judicial magistrate Tamanna Farah issued the order in response to a prayer filed on the day by the Rapid Action Battalion's investigation officer for the case, senior superintendent of police Khairul Islam.
Khairul told New Age that they would take Pradeep Kumar Das, Baharchhara investigation centre inspector Liaykat Ali, who shot dead Sinha on the claimed grounds of 'self defence' at a check post on July 31, and the centre's sub-inspector Nanda Dulal Rakshit, who filed two cases following the shooting incident, to their custody immediately after the order.
RAB interrogators on August 18 took the three prime suspects — Pradeep, Liyakat and Nanda — into their custody following an order by the court on August 6.
Cox's Bazar 250-bed General Hospital resident medical officer Md Shaheen Abdur Rahman Chowdhury said that the three suspects went through post-remand medical check-up on Monday and they were in good health in the morning.
Assistant sub-inspector Liton Mia and constables Safanur Karim, Kamal Hossain and Abdullah Al Mamun, all of the Baharcchara police investigation centre, who were earlier remanded for seven days, were remanded on the day again for four days in RAB custody.
'These four will be taken for interrogation at a suitable time,' the investigation officer added.
In a press conference, RAB additional director general (operations) Colonel Tofail Mostafa Sarovar on Monday said in Cox's Bazar that the investigation was not against any agency but against some offenders.
Whether the shooting was accidental or planned, Colonel Tofail replied, 'What you want to know should be stated at the end [of the investigation]…We have investigated the case just for 12 days.'
'But,' he said, 'It is true that we are approaching towards a good finding. We have had some good findings and we are working on those.'
The RAB investigator on Monday contradicted their Sunday's statement that they would also seize the official pistol of suspect Nanda over the shooting death.
Asked, investigation officer Khairul on Monday said to New Age, 'Why should we need the weapon of him [Nanda]? I do not want to go for any speculation, rather we want to carry out a thorough investigation.'
Khairul had also said that they would be sending the pistols, issued against police officers Liyakat Ali and Nanda Dulal, to the Criminal Investigation Department shortly for a ballistic test to confirm which gun was used and by whom.
Want stories like this in your inbox?
Sign up to exclusive daily email
More Stories from Country