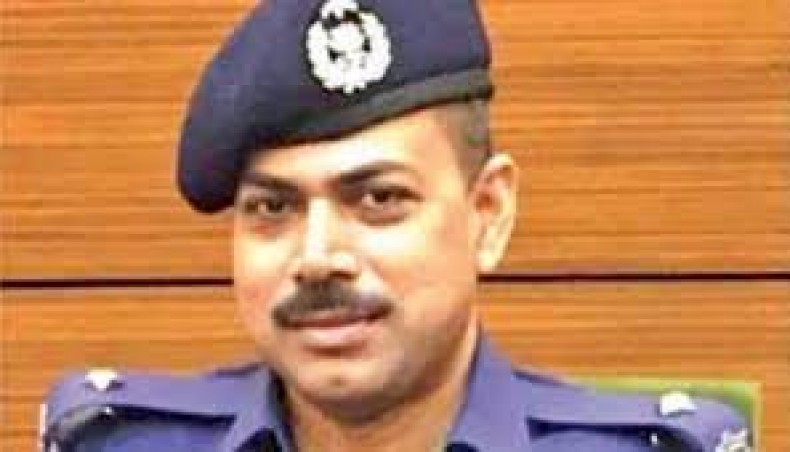 The Anti-Corruption Commission on Sunday filed a case against suspended Teknaf police station officer-in-charge Pradeep Kumar Das and his wife Chumki Karon on charges of accumulating illegal wealth and laundering about Tk 3.95 crore.
The commission assistant director M Reaz Uddin filed the case with ACC integrated district office Chattogram-2, said ACC public relations officer Pranab Kumar Bhattacharjee.
According to ACC officials Pradeep has a luxurious flat in Chattogram city's Lalkhan Bazar, partnership in two hotels and a flat in Cox's Bazar.
It was found that Pradeep siphoned out money to countries like Australia and India.
In Boalkhali of Chattogram, huge assets were found in his wife's name, including fish farms, commission officials said.
The commission found a luxury building named 'Laxmikunja' at Patharghata of Chattogram city owned by Chumki.
The six-storey building on four kathas of land was built in 2005, they said, adding that the building which has 12 flats initially belonged to Pradeep.
The documents showed that Chumki's father transferred the property in her name which proved that at the outset Pradeep built his wealth under the shadow of his father-in-law, ACC officials said.
'The transfer of ownership is a way for Pradeep to hide his wealth, mostly accumulated through bribery and other forms of corruption,' they added.
The couple declared to the commission that their immovable and moveable properties are worth around Tk 4.09 crore.
But the commission found additional assets worth Tk 56 lakh.
Earlier, on August 8, the commission reopened an inquiry against the couple.
The ACC had started the inquiry against Pradeep, now arrested in a case over the killing of retired army major Sinha Mohammad Rashed Khan, about one year ago.
After the inquiry began the commission asked Pradeep and his wife Chumki to submit their wealth statements to the commission and the couple complied, according to ACC officials.
Want stories like this in your inbox?
Sign up to exclusive daily email
More Stories from Country