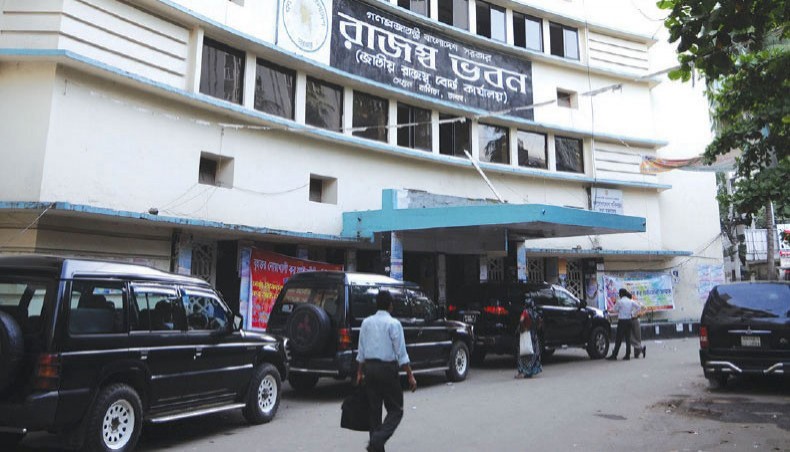 Most of the large corporate taxpayers have projected a dismal business prospect and lower growth in value-added tax payment in the current fiscal year 2020-2021 due to the COVID‑19 fallout and the consequent slowdown in economic activities.
The big firms have recently expressed their apprehension over the possible drop in sales and tax payment in FY21 although the economy has already reopened after a complete shutdown or slowdown in economic activities in the last quarter of FY20.
They placed their observations about the business and revenue prospects in response to a query of the Large Taxpayers' Unit of the National Board of Revenue.
Earlier, the LTU-VAT requested the companies to provide a month-wise projection on probable sales and consumption tax payment in FY21.
Poor confidence of businesses was also reflected in a recent survey conducted by the South Asian Network on Economic Modeling, a local think-tank.
The survey findings released on August 8 showed that the firms scored only 51.06 out of 100 points in the business confidence index for the July-September quarter of FY21.
Although the score increased from 29.48 points of the present business status index for the April-June quarter in FY20, the confidence level is still poor, SANEM executive director Selim Raihan said.
VAT officials said that the businesses feared of a sharp fall or poor growth in sales and tax payment in the coming months due to the adverse impacts of coronavirus outbreak on the economy and continued impacts amid slower recovery.
Tobacco, telecom, pharmaceuticals, construction, banks, services and fast moving consumer goods sectors have projected drop in sales that might affect collection of indirect tax by the unit which usually collected more than 50 per cent of the NBR's total VAT earnings.
LTU's contribution accounted for almost 56 per cent of the total VAT collected by the NBR.
The revenue board set the VAT collection target at Tk 70,000 crore for the current FY21.
The VAT officials said that the tobacco sector projected an average 10 per cent drop in sales of cigarettes in the year.
They said that British American Tobacco Bangladesh, the single largest VAT paying entity under the unit, projected only 1 per cent growth in the year compared with FY20.
Mobile phone operators also informed the unit that the use of mobile phone services had dropped significantly during the outbreak while pharmaceutical companies also feared of decline in production due to the crisis in raw material procurement from China, they added.
Some other services sector entities, including hotel and restaurant sectors, have also been facing plunge in sales and revenue.
Some 170 large companies, mainly from the banking, insurance, telecommunication, pharmaceutical, cement, ceramic, petroleum gas, luxury hotels, tobacco and beverage sectors, pay VAT under the unit.
Want stories like this in your inbox?
Sign up to exclusive daily email