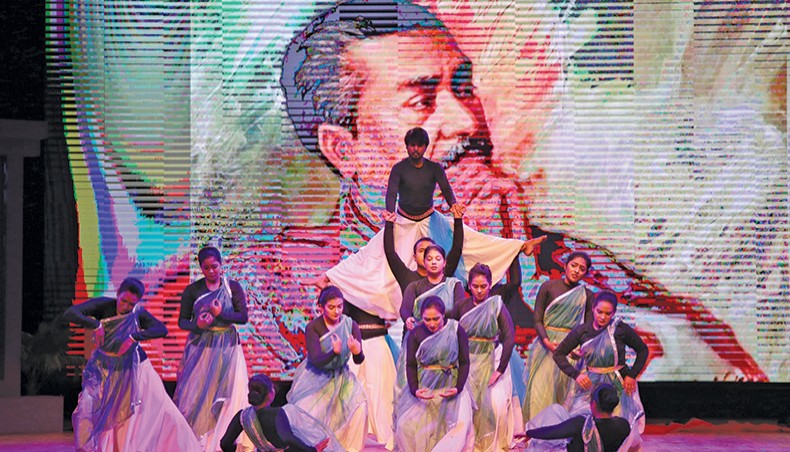 The cultural affairs ministry organised a special programme observing National Mourning Day, marking the 45th death anniversary of country's founding president Sheikh Mujibur Rahman, at the National Theatre Hall of Bangladesh Shilpakala Academy on Monday.
The programme featured discussion, cultural performance and dua mahfil. Agriculture minister Abdur Razzak was present as the chief guest and former cultural affairs minister Asaduzzaman Noor virtually attended the event as special guest.
State minister for cultural affairs KM Khalid presided over the programme where cultural affairs ministry secretary M Badrul Arefin delivered the welcome speech and chief coordinator of the Sheikh Mujibur Rahman Birth Centenary Celebration National Implementation Committee Kamal Abdul Naser Chowdhury presented the keynote paper online.
Bangladesh Shilpakala Academy director general Liaquat Ali Lucky and Bangla Academy director general Habibullah Siraji also delivered speeches on the occasion.
Abdur Razzak said, 'The assassination of Bangabandhu and his family members on August 15, 1975, remains one of the darkest chapters in the history of the Indian subcontinent. The assassination was part of an international conspiracy that aimed at destroying our social ideology, arts, culture, history and others. Bangabandhu wanted to establish a secular society in Bangladesh and always thought about the welfare of the people.'
'Bangabandhu established Bangladesh Shilapakala Academy to promote and enrich our arts and cultural arenas. We need to research more on his life and works and strive to fulfil his dreams. Cultural affairs ministry has been working tirelessly to promote his ideology among the people from all walks of life,' said KM Khalid.
'Bangladesh Shilpakala Academy has been working hard to preserve Bangabandhu's legacy for future generations. We have taken an initiative to publish 2,000 books on Bangabandhu,' said Liaquat Ali Lucky.
Following the discussion, Bangladesh Shilpakala Academy artistes presented a dance drama, titled 'Gangariddhi Theke Bangladesh', comprising different songs portraying the deeds and sacrifices of the country's founding president Sheikh Mujibur Rahman. It has been planned, written and directed by Liaquat Ali Lucky.
The programme ended with a dua mahfil seeking eternal peace of the departed souls of Sheikh Mujibur Rahman and members of his family.
Want stories like this in your inbox?
Sign up to exclusive daily email
More Stories from Miscellany