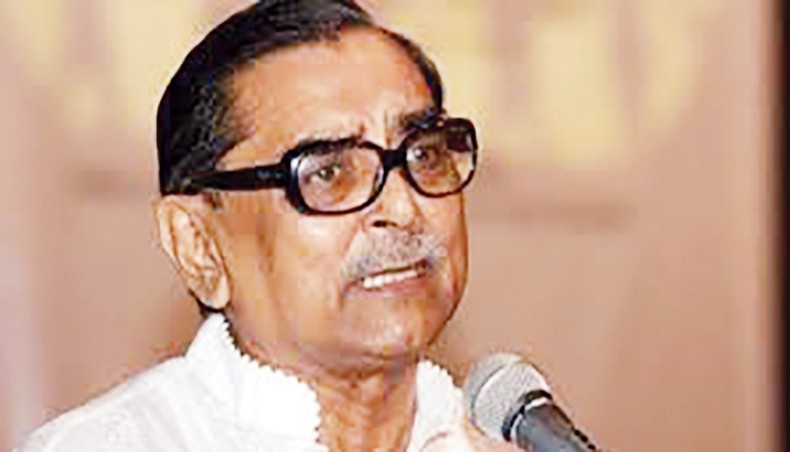 Workers Party of Bangladesh, a partner of Awami League-led alliance, on Monday observed Anti-Terrorism Day marking the 28th anniversary of an attempt on the life of its president Rashed Khan Menon.
Unidentified attackers shot at Menon in front his party's central office on Topkhana Road on August 17 in 1992.
He was critically injured and rushed to Dhaka Medical College Hospital first and then shifted to Combined Military Hospital.
Menon also took treatment in Kings College Hospital in London and in a Bangkok hospital.
He returned home on January 10, 1993 after recovery.
Workers Party held an online discussion, presided over by Rashed Khan Menon, marking the day.
Menon said that the government had failed to curb hooliganism and terrorist activities and also failed to stop extrajudicial killings.
Workers Party general secretary Fazle Hossain Badsha said that trials of murder attempt on Menon not ended in last 28 years.
Politburo members Anisur Rahman Mollick and Sushanta Das also took part in the discussion conducted by Nur Ahmed Bakul.
Dhaka City unit of the party will hold another discussion at the party's central office at 11:00am today in memory of the day, a party press release said.
Want stories like this in your inbox?
Sign up to exclusive daily email
More Stories from Country