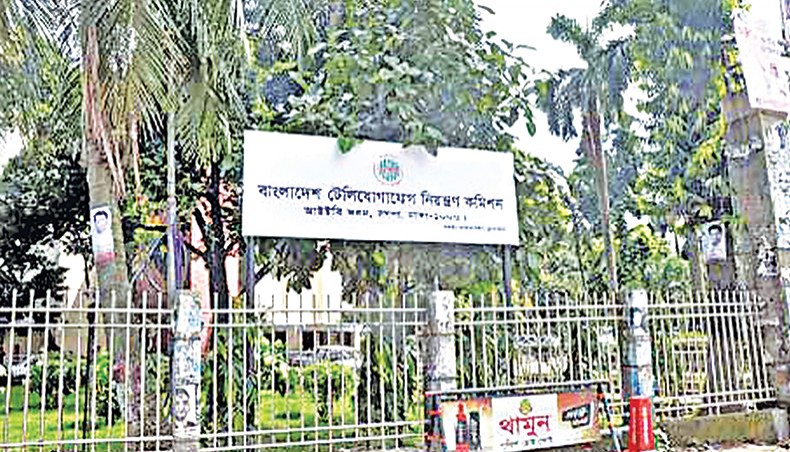 The Bangladesh Telecommunication Regulatory Commission has failed to reach a consensus with the nationwide telecommunication transmission network operators even after five years of its initiative to formulate an integrated tariff for the operators.
The commission has now finally decided to appoint an international consultant to get an integrated tariff plan for the NTTN operators and the proposal is waiting for approval from the telecommunications ministry.
Asked about the BTRC move, posts and telecommunications minister Mustafa Jabbar told New Age, 'We have to take decisions on our own based on the ground reality in our country.'
Disagreeing with the BTRC's intention to hire an international consultant, the telecom minister said that the country's local experts and consultants had the capacity to do the job.
'How would outsiders understand the ground reality of our country?,' he said, mentioning that an international consultant was hired earlier to set prices of mobile phone internet but it failed to bring about any positive results.
Instead of setting a tariff price, ensuring free market economic activities along with containing the monopolistic behaviour of the operators are vital and these will automatically ensure benefit for the people, he said.
'Ensuring uninterrupted connectivity is much more important than setting the tariff price of internet,' he mentioned.
The NTTN operators have failed to take fibre connectivity and set the point of presence at the union level due to their financial inabilities, he mentioned.
One of the newly licensed NTTN operators has yet to lay even a metre of fibre connectivity, the minister said.
In April 2015, the telecom regulator initiated a move as per the instruction of the ministry to formulate an integrated tariff plan for the NTTN operators and formed a committee comprising of its officials to accomplish the task, an official of the commission said.
Keeping internet prices low at the root level across the country was the main reason behind the move.
The government was prompted to set the tariff rate for the NTTN operators as internet prices in the remote area of the county continued to remain high even after the government drastically reduced the bandwidth price.
Late in November 2016, the commission formed another committee including its officials and stake-holders.
At a meeting on October 15 last year, the commission proposed to formulate a long-haul and metro tariff based on grade of service and grade of experience for the mobile phone operators and internet service providers.
However, the NTTN operators failed to reach a conclusion in fixing the tariff.
In April this year, another meeting on the issue with the mobile phone operators, ISPs, international gateway operators and the NTTN operators also ended without any consensus.
Considering the situation, the commission in July this year decided to appoint an international consultant.
Want stories like this in your inbox?
Sign up to exclusive daily email
More Stories from Telecom