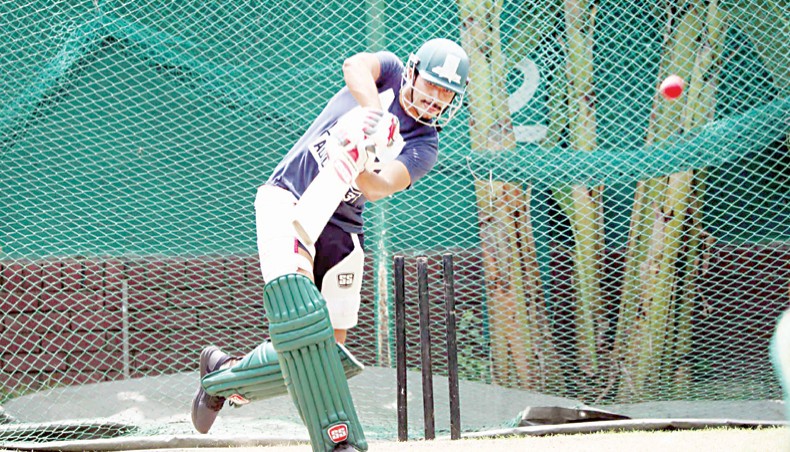 Bangladesh batsman Soumya Sarkar was very excited about the prospect of touring Sri Lanka next month with the Tigers and ending his forced sabbatical from cricket.
After his training season at the Sher-e-Bangla National Cricket Stadium in Mirpur, Soumya expressed his excitement regarding the upcoming Sri Lanka tour where Bangladesh was likely to play three Tests along with three Twenty20s,
'It's a great relief for us that finally our cricket is going to start,' Soumya told the media.
'I had been watching the matches in England and thinking when we can take the field. It was a mixed feeling, in one hand it felt good that at least the game started but on the other hand I felt sad that we were not able to play. But finally, we learned yesterday [Wednesday] that our tour is confirmed, it feels good,' he added.
The rule changes and added precautionary measures to make cricket possible during pandemic didn't worry Soumya too much, as he was confident that eventually everyone will get used to the changes.
'Safety is a big issue. The whole team is like a family, so everybody has to stay cautious that the virus does not spread from one person to whole team. I think it is better for everyone to go by the rules.
'In the beginning, everything will be a bit different. Like we are going a month before, it's a bit lengthy but as there are safety concerns we have to consider it as teamwork also,' Soumya said.
In recent times, Soumya was struggling with his form, being irregular in one-day internationals and Tests for the Tigers and mainly featuring in Twenty20s for the national team, the left-hander was hoping to find consistency with the bat in coming days.
'I last played in the Twenty20 series against Zimbabwe. Both the matches went well. I will try to start from that point where I ended.'
The newly married cricketer passed the sabbatical with his family members but now felt that it was time to focus on cricket and there were no excuses not to perform.
'It's not about only playing. Team performance, individual performance everything has to be up to the mark. As we are approaching towards international cricket, we have to be 100 per cent prepared before the match.'
Want stories like this in your inbox?
Sign up to exclusive daily email
More Stories from Cricket