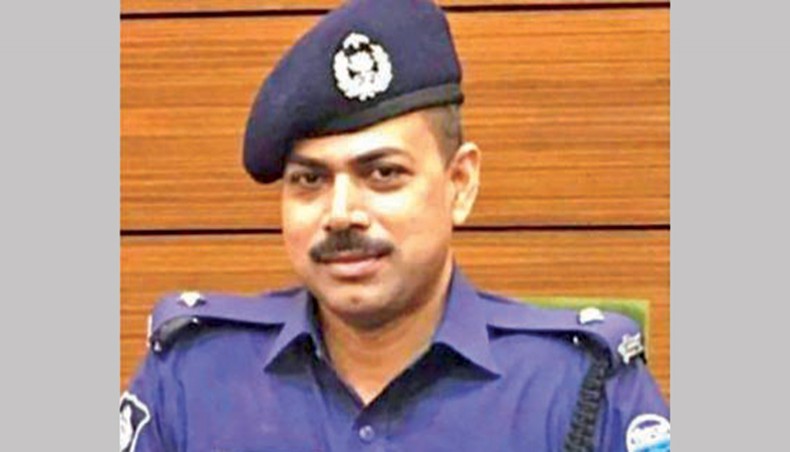 The Maheskhali magistrate's court on Thursday rejected a murder case filed against the then Maheskhali police station officer-in-charge Pradeep Kumar Das and 28 others for killing salt trader Abdus Sattar in a reported gunfight in 2017.
The senior judicial magistrate, Abbas Uddin, however, ordered the Criminal Investigation Department of the police to investigate three cases — a murder case, an arms case and a case for creating an obstruction to police's duty — filed by Moheskhali police station against 37 people on February 14, 2017.
'CID investigation will be conducted by an officer not below the rank of assistant superintendent of police,' said the magistrate.
Sattar's wife Hamida Akter filed the case with the court on Wednesday.
Hamida said in her case that Pradeep and his associates picked up Sattar from his house at East Mazerpara village under Howanok union under Maheskhali police station and shoot him to death at Lombasiha, a hilly area of the same union on February 14, 2017.
The accused include sub-inspectors Haronur Rashid and Imam Hossain, assistant sub-inspectors Monirul Islam, Sahedul Islam and Azim Uddin and Mohammad Ferdous of the same village, who was believed to be an informer of police.
Hamida prayed to the magistrate to treat her complaint as the first information report of a murder case for killing her husband by Pradeep and his associates.
She filed the new petition pending her writ petition filed in 2017 that sought a High Court directive to the government and the inspector general of police to record a murder case against Pradeep and the other accused.
The Appellate Division on May 13, 2018, asked writ petitioner Hamida Akhter to take steps for rehearing of her petition by the High Court.
Hamida showed no interest to move the case since the Appellate Division had scrapped the High Court directive to record a murder case against Pradeep for killing Sattar.
Sattar's killing resurfaced following the suspension and arrest of Pradeep over the killing of retired army major Sinha Mohammad Rashed Khan in police firing on the Cox's Bazar-Teknaf marine drive on July 31.
Want stories like this in your inbox?
Sign up to exclusive daily email
More Stories from Country