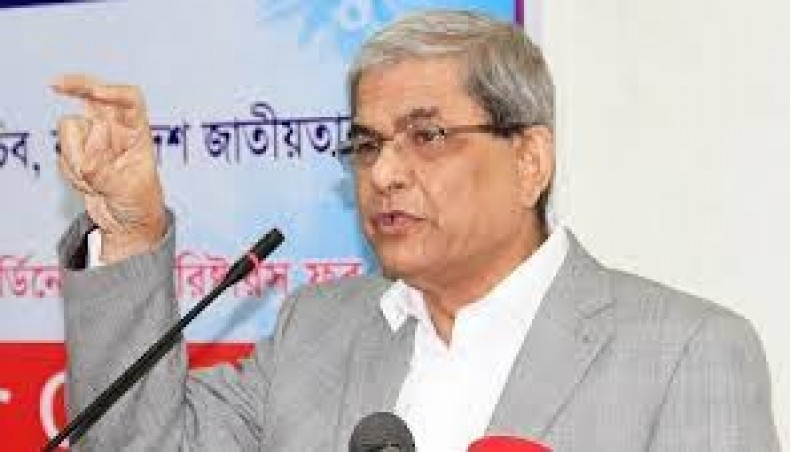 The Bangladesh Nationalist Party on Thursday demanded end to extrajudicial killings.
BNP secretary general Mirza Fakhrul Islam Alamgir at an online press conference said that the Awami League government had taken position against the spirit of Liberation War by destroying democracy and constitutional rule in the country.
He said that the ruling party went to power through a farcical general election in December 2018 without the mandate from the people.
They are now trying to cling on to the power by unleashing a reign of terror through extra-judicial killings and widespread corruption, Fakhrul added.
Referring to extra judicial killings in past 10 years during the Awami League rule, Mirza Fakhrul said that more than 3,000 people faced extrajudicial killings during the time and he demanded fair trials of the killings.
He, however, mentioned nothing about ensuring justice for extrajudicial murders that had happened during the BNP-led government.
From January 2009 to December 2019, during the rule of the AL government, around 3,000 people have been subjected to extrajudicial killings in the hands of the police, Rapid Action Battalion and Detective Branch, Fakhrul said.
Moreover, 794 people were killed, 601 faced disappearance, 7806 women were raped, 1934 children were tortured and 18 children were killed in last 10 years, Fakhrul said citing a report of Ain O Salish Kendra.
He also criticised the government for filing more than one lakh politicallymotivated cases against BNP leaders and activists across the country.
Fakrul demanded punishment to the killers of retired major Sinha Mohammad Rashed Khan in Cox's Bazar on July 31 in police firing.
'We wanted to end the misrule and establish a propeople government,' Fakhrul added.
Referring the coronavirus situation, Fakhrul said that the government had failed reach coronavirus treatment in districts which led to the suffering of people.
Want stories like this in your inbox?
Sign up to exclusive daily email
More Stories from Politics