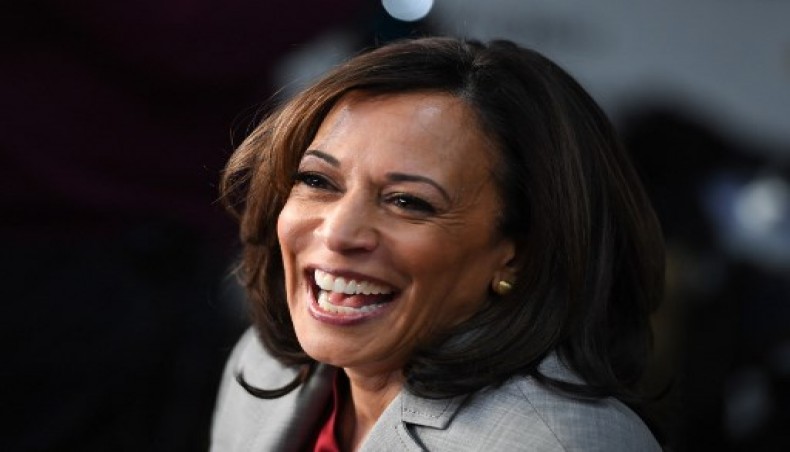 Presidential hopeful Joe Biden named senator Kamala Harris, a former rival in the White House race, as his running mate Tuesday, marking a historic first for American women of colour.
Biden's announcement capped a months-long search for a Democratic partner to challenge president Donald Trump in November.
Harris, who would become America's first female and first black vice president if elected, is a 'fearless fighter for the little guy, and one of the country's finest public servants,' Biden, 77, said in revealing his running mate.
'I'm proud now to have her as my partner in this campaign.'
The decision, announced in typical 2020 style on social media, was a crucial moment for Biden as he aims to build a broad coalition of voters to oust Trump from the White House.
It also provided an early financial windfall he said, tweeting after the vice-president announcement that 'we are on track to have our biggest fundraising day ever.'
Harris, who at 55 is two decades Biden's junior, could appeal to younger voters and women, particularly those in the suburbs who have been fleeing Trump.
Her parents were immigrants to the United States — her father from Jamaica, her mother from India. She was the first black woman elected as California's attorney general, and only the second black woman, and first person of South Asian heritage, to serve in the US Senate.
The former California attorney general is the first person of Indian descent in the running mate role, and personifies the diversity seen as key to building enthusiasm for the Democratic ticket, particularly in a year marked by a historic reckoning on race.
Harris has shown herself to be more progressive than Biden — she backed Medicare for All early on — prompting Trump to say Tuesday that she was 'in favour of socialised medicine.'
Trump poured scorn on Biden's announcement, saying he was 'surprised' at his choice given what Trump called Harris's lackluster performance in the Democratic nomination race.
He also attacked Harris for her role in the bruising confirmation hearings of Supreme Court Justice Brett Kavanaugh, calling her 'the meanest, the most horrible, the most disrespectful of anybody in the US Senate.'
But Harris, who beat out nearly a dozen other women to become the running mate, has shown she can parry such blows, a cherished quality for anyone facing an onslaught of negativity from a caustic president.
Want stories like this in your inbox?
Sign up to exclusive daily email
More Stories from North America