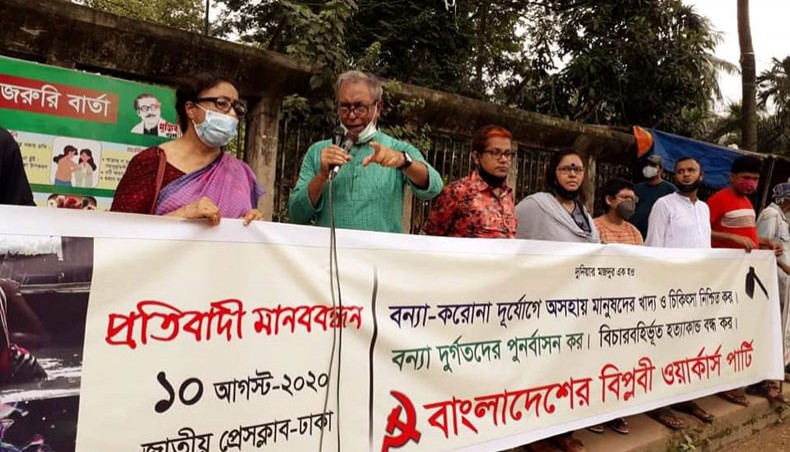 Leaders of Revolutionary Workers Party of Bangladesh on Monday at a protest rally in Dhaka called on the government to ensure exemplary punishments for the killers of retired army major Sinha Mohammad Rashed Khan.
Revolutionary Workers Party formed a human chain in front of the National Press Club where party's general secretary Saiful Huq alleged that police brutally killed retired army officer Sinha without any trial on July 31.
Saiful called on the government to stop extrajudicial killings in the country.
The Awami League government had failed to ensure good governance and also failed to handle coronavirus and flood crisis properly, Saiful said.
He urged the government and all other political parties to stand by the flood affected people across the country and give them relief.
Chaired by central leader Banhishikha Jamali, central leaders Akbar Khan, Shahadat Hossain, Mofazzal Hossain Mostaque, Snigdha Sultana Eva and others spoke at the rally.
The rally was followed by a procession that paraded different city roads.
Want stories like this in your inbox?
Sign up to exclusive daily email
More Stories from Country