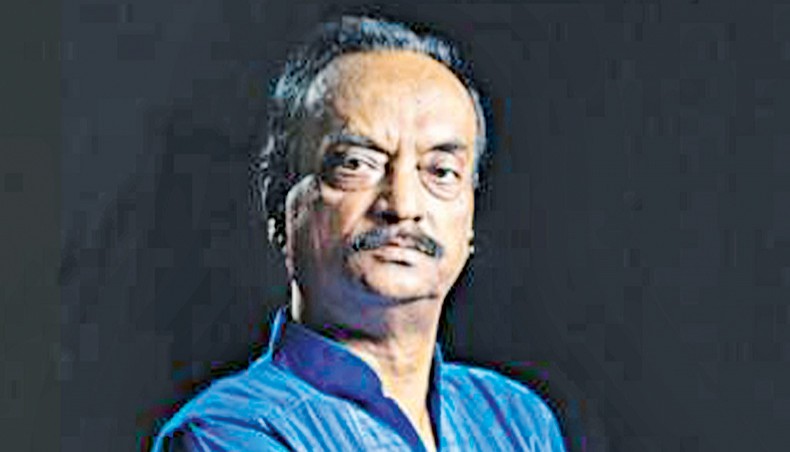 Eight time National Film Award winner and legendary music director Alauddin Ali died at a hospital in the capital on Sunday at about 6:20pm. He was 69.
His daughter, singer Alif Alauddin, confirmed the matter to New Age.
'My father passed away at about 6:20pm at the intensive care unit of Universal Medical College and Hospital in Mohakhali. He had been on life support since Friday,' Alif Alauddin told New Age.
'He felt sick on the early morning of Friday. He had a running fever and started vomiting,' said Alif.
Alauddin Ali was earlier treated for pneumonia, cancer, and other health problems. He went to Bangkok for cancer treatment in 2015 and 2019.
His first namaz-e-janaza will be held at Noor-E-Bag Masjid in the Capital's Khilgaon area and the second namaz-e-janaza will be held on the Bangladesh Film Development Corporation premises. Following which, he will be buried at the Martyred Intellectuals Graveyard at Mirpur in the afternoon.
Alauddin Ali left behind two wives and five children to mourn his death.
Alauddin Ali was born on December 24 in 1952 at village Banshbari of Tongibari upazila of Munshiganj. Alauddin Ali developed an interest in music during early childhood.
Some of the notable songs of Alauddin Ali are — Ekbar jodi keu bhalobasto, Prothom Bangladesh amar shesh Bangladesh, Bhalobasa jato baro jibon tato baro noy, Dukkho bhalobese premer khela khelte hoy, etc.
Alauddin Ali debuted as a music director in the silver screen in the film titled 'Shondhikkhon' at the age of 23, in 1975. After couple of years Alauddin Ali many timeless tunes of songs in Amzad Hossain's film.
Alauddin Ali directed music for more than 300 films during his lifetime. He also composed many tunes for radio and television.
Alauddin had directed music for more than 2,000 songs. He won the Bangladesh National Film Award for best music director five times for the films Golapi Ekhan Traine (1978), Sundari (1979), Kasai (1980), Jogajog (1988), and Lakhe Ekta (1990).
He also won the National Film Award for the best music composer for Laal Doriya (2002) and the best lyrics for Premik (1985).
Information Minister Hasan Mahmud expressed his deep shock at the death of Alauddin Ali and sent his sincere condolences to his family members. He prayed that may his departed soul rest in peace.
In a condolence message, the prime minister recalled Alauddin Ali's contributions to the country's music arena, said BSS.
Sheikh Hasina prayed for eternal peace of the departed soul and conveyed profound sympathy to the bereaved family.
Want stories like this in your inbox?
Sign up to exclusive daily email