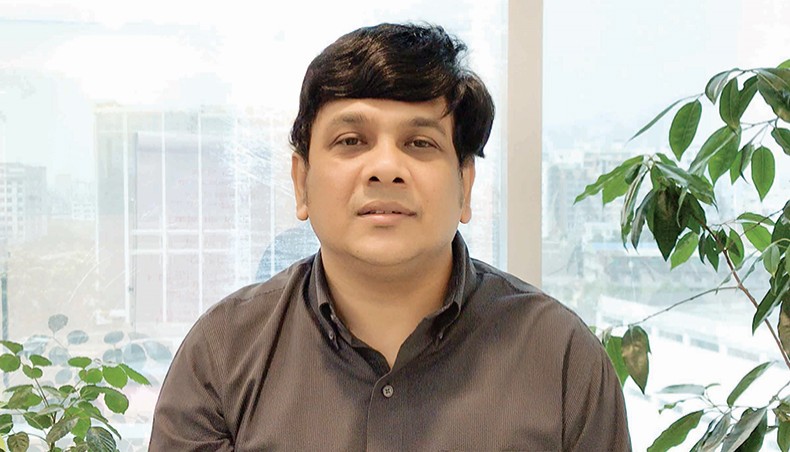 From checking panic buying to streamlining supply chain as well as facilitating online shopping and introducing home delivery, largest local grocery chain Shwapno has seized the COVID-19 crisis to stride forward amid the worst-ever emergency in years.
In an interview with New Age, executive director Sabbir Hasan Nasir of ACI Logistics Limited (Shwapno) shared the unprecedented experience he and his colleagues had in 103 outlets over the last two months while tackling the COVID-19-induced consequences.
At the outset, Shwapno had to check panic buying that saw the affluent hoarding grains and baby foods once the government announced shutdown on March 26 to restrict movement of transports and shut factories and malls to check the virus spread.
Immediately after that, they had to sort out the problems of the supply-chain caused by the disruption of transport network.
It was solved successfully with the help of the 'regional buying team' deployed by the company for creating a 'farmer-friendly-marketing policy'.
To his utter astonishment, Sabbir Hasan said, he received calls from police asking them to assist famers in trouble to market their produces amid the sudden break in the supply chain due to the coronavirus restrictions.
But the most remarkable breakthrough for Shwapno, a sister concern of ACI, happened in big cities mainly Dhaka after it introduced home delivery and strengthened on-line shopping service. After its decade-long service to the growing middle class consumers, whose hearts they gradually won, it has turned into name to rely on.
Suddenly, the on-line shopping and the home delivery services received a huge popularity, capturing at least 10 per cent of the monthly turnover during the COVID-19 period, said Sabbir Hasan Nasir.
He said that consumers spent Tk 131 crore to buy products from Shwapno outlets alone in March, almost 50 per cent higher than in the same month last year.
Upgrading on-line shopping software of Shwapno and partnering with online-based companies like Evaly, Patho and Food Panda are the secret of its success.
But Sabbir Hasan Nasir said there was no room for complacency as the full potential of such marketing was yet to be explored, India, our neighbour has gone very far with such strategies.
He said that habit, taste and lack of confidence on the service provider together contribute to the consumers' hesitation regarding electronic shopping and home delivery.
However, Sabbir Hasan Nasir is an incorrigible optimist. He said the number of consumers making queries about online shopping and home delivery was growing, an encouraging sign for them to work on it.
He noted that the future of the food supply chain business would depend much on online shopping in the current COVID-19 crisis.
Maintenance of health guidelines was prioritised which has been maintained thoroughly at every outlet since the onset of the virus outbreak in early March.
Extra efforts had to be made to maintain health guideline although many consumers seemed disincline to stand in the queue and sought the privilege to jump the queue, said Sabbir Hasan Nasir.
But we made no compromise as we were keen to protect the interest of the general consumers, he asserted.
Because, Shwapno had learnt to treat every consumer equally, he said, adding that it was one of strategies that helped them to rope in 25 per cent of consumers living within two-kilometre radius of a Shwapno outlet.
Want stories like this in your inbox?
Sign up to exclusive daily email
More Stories from Interview