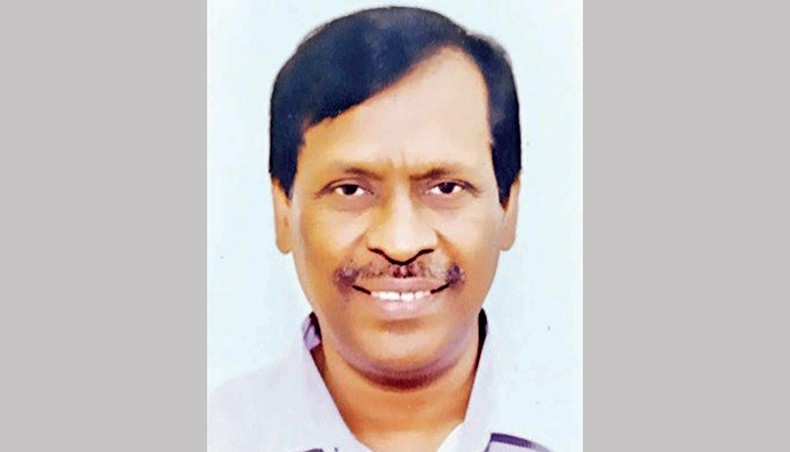 COVID-19 became weaker in Bangladesh than it was in the United States and the European countries as strong immunity to the virus has grown in Bangladeshis, microbiologist Bijon Kumar Sil said on Wednesday.
The COVID-19 testing Rapid Dot Blot Kit developer Bijon also said that many undocumented people in Bangladesh had already been infected with the novel coronavirus and recovered naturally because they had developed immunity which had been acting as barrier for COVID-19.
Scientist Bijon, also chairman of microbiology department of Gono Bishwabidyalay, a concern of Gonoshahstha Kendra, in an interview with New Age said that he, during tests, found many COVID-19 positives with simple pain in throat and stomach, tastelessness and mild fever and that they unconsciously defeated COVID-19 though Americans and Europeans faced acute breathing problems and other complexities.
'Physical difficulties in many COVID-19 positive patients were even less than those suffered by flu patients,' he said.
The noted microbiologist pointed out that though a huge number of people would be infected by the virus, it would be a reason for causing serious harms to only a few as the virus was gradually becoming weaker after the community developed immunity to the disease.
He suggested that the government should conduct an antibody survey to know the number of people who had already developed immunity to the virus and to create a plasma bank for aged patients or patients with other complexities to reduce casualties.
'If we can provide plasma of a recovered patient to a severely infected patient, it would save lives,' he said and added that he, during tests, found that the people who recovered from COVID-19 infection had grown enough and qualitative antibody that could save lives of others and weaken the virus.
'Humidity and temperature may be among some of the supportive elements in our fight against the novel virus,' he added.
As the government reopened all the offices, Bijon feared that people, due to their habit, might spit in open places and other people might be infected from it. 'It is a matter of concern,' he said.
He added that the government should create awareness about the issue and explain that researchers found that the virus could remain alive for a longer period of time in dry saliva and could easily infect people after getting mixed with air and water.
Want stories like this in your inbox?
Sign up to exclusive daily email
More Stories from Interview