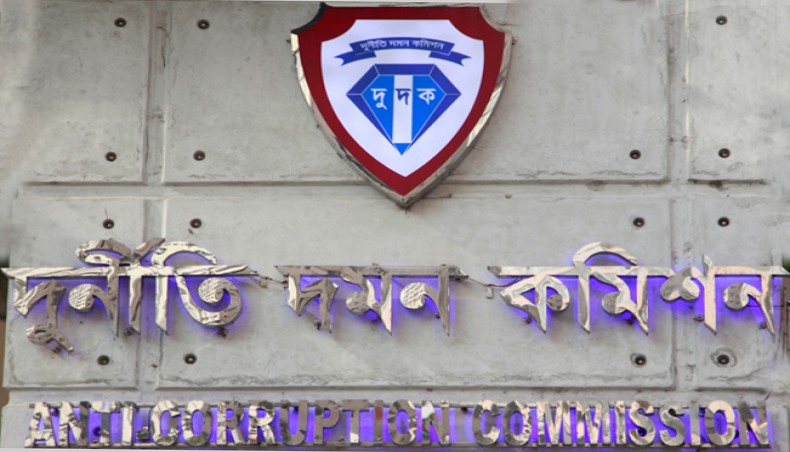 The Anti-Corruption Commission has detected a group of government officials and their dependent family members engaged in private businesses in breach of their service law.
'The commission investigators have detected business enterprises involving public servants who are holding ranks of deputy secretary to secretary or equivalent posts in the past three years,' a commission director general told New Age.
He, however, did not disclose any names.
The DG said that the commission secretary Md Anwar Hossain Howlader sent a letter to the Cabinet Division on February 22 requesting necessary steps to stop such practice by the public servants.
Later, on March 4, the Cabinet Division gave instructions to the ministries and departments concerned in this regard.
Of them, the planning ministry already instructed all its employees not to get involved in any private business without the permission of the authority concerned.
The ministers forwarded the Cabinet Division instructions to the additional secretary admin and all director generals of the departments under their ministry on March 24, said a planning ministry official.
About the matter, public administration secretary Shaikh Yusuf Harun told New Age on Thursday that involving private business of a public servant was totally unlawful as the Public Employees Discipline (Punctual Attendance) Ordinance, 1982 made it illegal.
He said that the ministry would take legal actions if any authorities, including the commission, provide the name of any specific person involved in private business without the permission of the authority concerned.
He also said that the ministry would take necessary steps to prevent such practice of the government employees.
ACC chairman Mohammad Moinuddin Abdullah told New Age that the commission took the step as a part of its corruption preventive move while the department concerned or the public administration ministry are responsible for taking legal steps.
He, however, said that the commission will take action against the people if he or she becomes involved in any corrupt practices.
Former cabinet division secretary Ali Imam Majumder said that the commission or the ministry concerned should take legal action against public servants who are doing private business illegally.
He said that issuing letters or giving instructions is a good thing while taking action is more important as it sends a message to the rest.
He said that the greedy mindset of public servants is paving the way to corruption in the departments.
Want stories like this in your inbox?
Sign up to exclusive daily email
More Stories from Country