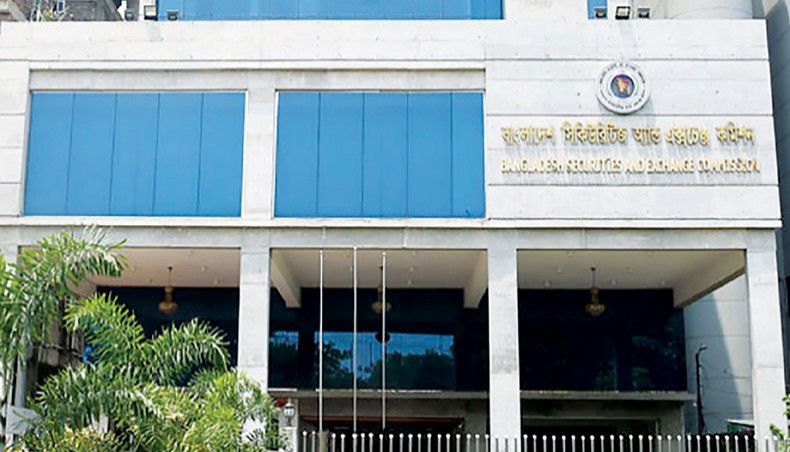 The Bangladesh Securities and Exchange Commission on Wednesday withdrew the floor prices of shares of 66 listed companies.
The BSEC made the decision at a commission meeting presided over by its chairman Shibli Rubayat-Ul-Islam, a BSEC press release said.
Earlier on March 19, 2020, the BSEC introduced the floor price system to bar share prices of listed companies from falling below a certain level amid the COVID-19 outbreak.
'The commission has also approved a green bond for the first time in the country,' the release said.
The commission has waived the floor prices of the 66 companies to increase the liquidity flow on the market, BSEC officials said.
Share prices of almost all the 66 companies have remained stuck in their floor prices for months, they said.
The BSEC also issued an order regarding the matter and asked the Dhaka and Chittagong stock exchanges to exempt the 66 companies from the floor price restriction from today.
The BSEC at the meeting approved the country's first green bond proposal of Tk 100 crore made by Sajida Foundation.
The nature of the bond will be unsecured, non-convertible and fully redeemable green zero coupon bond.
The bond will be fully redeemable in two years.
The face value of each unit of the bond would be Tk 10 lakh.
Only financial institutions, insurance companies, high net worth individuals and corporate bodies will be allowed to subscribe the bond through private placement.
The Foundation will utilise the bond proceeds in micro financing activities along with ensuring environmental development.
Sena Kalyan Insurance Company acts as trustee and Standard Chartered Bank as mandated lead arranger of the green bond.
Want stories like this in your inbox?
Sign up to exclusive daily email