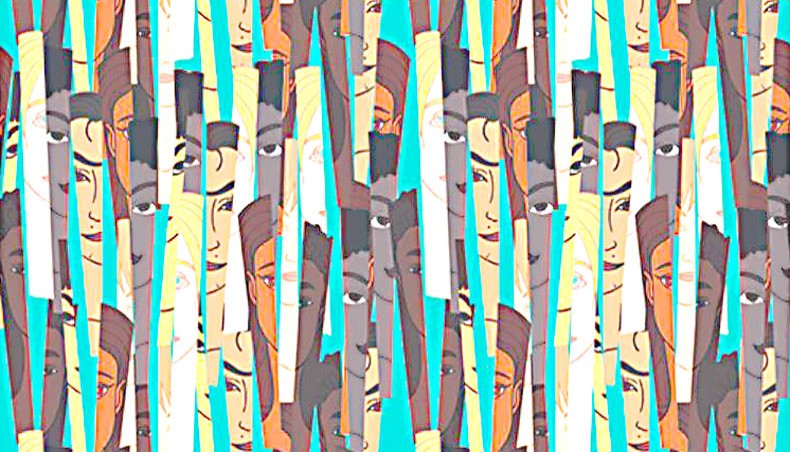 AS MAYA Angelou's famous words remind us, 'I've learned that people will forget what you said, people will forget what you did, but people will never forget how you made them feel.' My girl pals make me feel amazing. Either by organising a surprise lady's night out or encouraging me by writing shout-outs on social media and sending me message, my girlfriends have always been my cheerleaders celebrating my successes. These awesome women in my life have proved their friendship through thick and thin.
Female friendship has been one of the bedrocks of my life — as classmates, co-workers, professors, instructors, family members, and/or neighbours. Luckily, my path has converged with incredible women with whom I can share anything messy or marvellous. Their gift of friendship made me a strong believer that when female friendship is nurtured properly, they certainly are a source of our confidence, reassurance, comfort, joy, and candour.
Women who are my allies
I HAVE been extremely fortunate to study with the brightest women from all around the globe. From Africa to Asia and Latin America to North America, the women I have studied with are among the smartest of their continents and have graciously educated me about their cultures. We respected and, more than that, admired each other's backgrounds, beliefs, boundaries, and differences. We might have been extremely diverse in our looks and backgrounds, but we shared similar world views, values, and morals.
When I recall the cheers, the hugs, the high-fives after a successful presentation or submission of work, I still feel goosebumps. While in the campuses in Boston and in the streets of New York or Washington, DC — marching towards the UN Headquarters or standing in front of the White House — we protested together to raise awareness for different kinds of inequalities existing in the world. Through our friendship, we stood in solidarity to push through any inconvenience, fear, confusion and even danger of being female. Amid all of these moments, I learned something profound from these women — bravery. Without their influence, my world would have remained small — perhaps even smaller than anyone would have wanted it to be.
Women who set examples
I HAVE been lucky to have had female professors who are extremely accomplished in their own domains and who are, more importantly, rock-solid as people. They helped me to understand that the importance of being a good person comes before anything else. My teachers did not only teach me about specific topics in the classroom, but so many important lessons outside the classroom, including, listening to our inner truth even in surroundings with a lot of background noise and being honest even in the most different situations. They are my guides through life. My younger self felt tempted to consider them as my 'idols', but they modelled why I should not idolise any human, rather, to work on being my own hero.
In addition to the female teachers who facilitated my knowledge acquisition process, I would consider myself fortunate to have found female teachers who introduced learning new skills: the awesome yoga teacher who can turn my usual downward dog pose into a big, downward, and happy-faced dog with her passion and dedication for yoga, or the Zumba teacher who can turn a dull ordinary day into a shiny extraordinary one with her energy and enthusiasm, or the Tabata teacher who helps to reduce fatigue by guiding how to focus on the mat and practise the same discipline and flexibility off the mat.
The female dance instructors with their grace and style trained me to celebrate sensuality with grace, express myself freely on the dance floor, and maintain a good balance of masculine and feminine energy. My Spanish teacher supports me to expand my language efficiency by creating a welcoming, non-judgemental, and pressure-free environment in the class. The female music teachers teach me to keep my inner fire alive by supporting my journey of freedom through music.
Women who support me
WE OFTEN hear about the discrimination women face at workplaces, not only from men, but also from other women. The discrimination happens frequently, because patriarchy makes many women believe in scarcity of resources and/or embeds unconscious biases into them. I have been exceptionally fortunate to find a female supervisor who showed me that it does not have to be like that always. We have a choice to be who are, to be different and to lead by example.
After completing my higher studies, when I moved countries, it was a crucial time in my career starting to work in a completely new sector. My first job in a new country and new industry became one of the best work experiences. I received the opportunity to work under an exceedingly competent woman who is also awfully secure in her own skin. She has certainly raised the bar for me. She coached me to be a person who vouches to the top management for a younger female co-worker, to give them the chance to get a spotlight when they deserve.
Today my leadership strengths include integrity, tenacity, adventure, curiosity, and creativity. I would give huge credit to that female supervisor who taught me to share these attributes with others. I have also had female co-workers who were enormously helpful and cooperative. We could successfully develop a community of partners, rather than competitors. These women trained me to always be the bigger person in all situations and not to get caught up with petty issues, because that is who we are.
Women who care
I HAVE met amazing women as neighbours, peers in music, or dance classes or in gyms. We shared about our lives with each other. These women showed me what being a strong and supportive woman looks like, to embrace our perfectly imperfect selves and the importance to be able to be silly at times. Female friends who belong to different generations were there for me in 'the struggle is real' moments.
By living a vivid life, my senior female friends can provide me with the 'been there, done that' perspectives, since a lot of times they have gone through similar experiences. They taught me that irrespective of our physiological age, we need to take care of the inner child that is hidden in all of us. My tribe of best friends includes a 90-year-old sensible woman to a five-year-old cheerful young child, and both have contributed to developing a balance of calm and playfulness in me. In the end, we are sisters in spirit, regardless of where we were born, raised, or even where we live now.
The woman who builds me up
LAST, but not least, my best friend is my mother, the world's most affectionate living being. She gave me the courage and strength to be who I am — to be the fighter by breaking the norms and setting my own rules. This is the woman with whom I developed a relationship that is beyond a traditional mother-daughter relationship. She is the softest-spoken and most gentle outside, also the most resilient, adaptive, and strongest inside. When I grew up and started figuring my things out on my own as an adult, I realised to my surprise that my mom taught me humbleness, generosity, kindness, vulnerability, and simplicity to thrive in this harsh, cruel world. My mom never claimed herself a 'feminist', but she has never failed to pleasantly surprise me by teaching me the most progressive values a woman in modern times might want to possess. She teaches me to believe in myself, instils in me to tap the enormous potential we have as people, shows me that confidence comes from within, and helps me to aim to find the jewels hidden within me.
Besides these women, I am immensely grateful for meeting terrific women with positive energy from all walks of lives in my daily life, including the strangers at stores, at salons, at the streets, at the cafes or even in the countryside. I appreciate their big wide smiles, tight hugs, vivacious laughter, quick genuine compliments, and our quick random chats that brightened up my days.
In my life, the most genuine expressions of 'I love you', 'I miss you', and 'I admire you' came more from women! All I can say in return is, 'I love you too, ladies!' You taught me to love. As it is said, '… love is patient, love is kind. It does not envy, it does not boast, it is not proud. It is not rude, it is not self-seeking, it is not easily angered, it keeps no record of wrongs. Love does not delight in evil but rejoices with the truth. It always protects, always trusts, always hopes, always perseveres….'
Faria Rashid is a human rights activist trying to utilise writing as an outlet to express and protest. No system can imprison her; she is free in her thoughts, feelings, emotions and spirit.
Want stories like this in your inbox?
Sign up to exclusive daily email
More Stories from Opinion