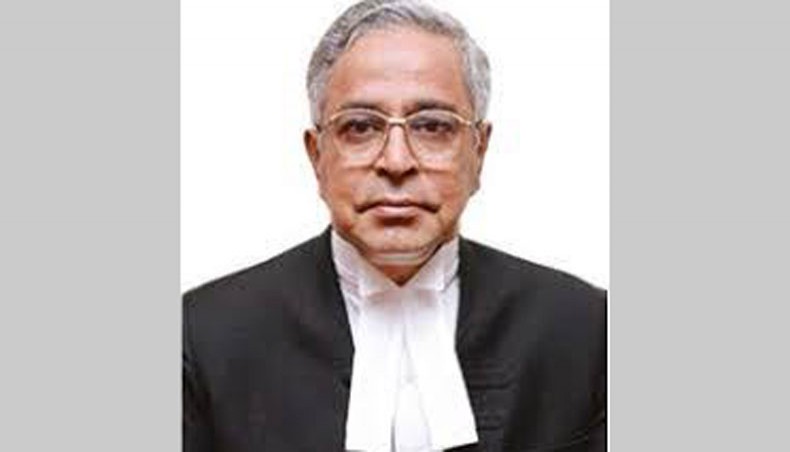 Chief justice Syed Mahmud Hossain on Sunday that the Supreme Court would give priority to the country's image in dealing with Digital Security Act-related cases, warning people not to damage the country's image through social media posts.
The chief justice made the remarks while leading a three-member Appellate Division bench that upheld a High Court bail order granted to Md Golam Sarwar, an accused in a case filed under the DSA with the Shahporan police station in Sylhet on March 15, 2020.
Justice Mahmud said that satirical remarks were also made by people in America but some remarks made in Bangladesh were too naked.
The chief justice added, 'You can write but not in a way which is indecent for an educated person.'
'We were astonished reading remarks in some of the cases that came before us,' he said.
'How can an educated person make remarks in such naked languages?' asked the chief justice.
He said that the court would not tolerate any excess if the country's image was tarnished.
While granting bail to Golam Sarwar, Justice Mahmud asked his lawyer Md Asaduzzaman to warn Sarwar that whatever anyone would say, his bail would not be granted for a second time if he repeated such an offence in future.
On October 11, 2020, the High Court bench of Justice Muhammad Abdul Hafiz and Justice Muhammad Mahbub Ul Islam granted bail to 61-year-old Sarwar, a resident of Sylhet, for one year on the consideration that he was suffering from cardiovascular disease and received four stents in 2014.
On October 18, 2020, the Appellate Division's chamber judge Md Nuruzzaman stayed Sarwar's bail for eight weeks after hearing an appeal from the government.
During the hearing in the regular bench of the Appellate Division on Sunday, deputy attorney general Bishojit Debnath prayed for upholding the stay on Sarwar's bail.
Bishojit told the court that he would not utter the remarks Sarwar shared on his Facebook wall against the country's founding president Sheikh Mujibur Rahman and the India's prime minister Narendra Modi.
As Asaduzzaman prayed for Sarwar's bail considering his health condition, the chief justice told the lawyer that Sarwar should have thought about his health condition before sharing the post.
Asaduzzaman said that Sarwar had been detained in jail for more than one year without any trial and with no progress of probe into the case.
Abdul Halim Kafi assisted his senior Asaduzzaman.
Kafi told New Age that the Rapid Action Battalion arrested and prosecuted Sarwar on March 15, 2020 on charge of sharing on his Facebook wall 'objectionable remarks' regarding India's prime minister Narendra Modi and the founding president of Bangladesh, Sheikh Mujibur Rahman'.
Want stories like this in your inbox?
Sign up to exclusive daily email
More Stories from Country