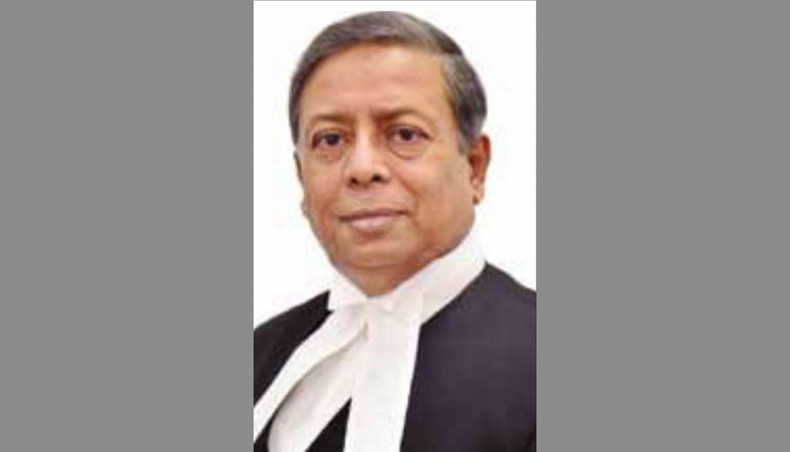 Appellate Division judge Justice Mirza Hussain Haider on Sunday questioned the independence of the judiciary in his farewell speech.
'The judiciary is constitutionally independent but actually it is understood and known to all how much independent the judiciary is,' Justice Mirza said in his online farewell speech.
There were 192 participants in the online farewell given by the chief justice Syed Mahmud Hossain and four other Appellate Division judges.
'Talks about corruption in the judiciary are floating,' said Justice Mirza.
He requested all not to make a court's verdict 'controversial' illogically without examining laws, knowing the facts, information, and data on a particular case.
'Making a comment on a judge or a verdict or making the judge controversial after any verdict goes against a party is injustice,' Justice Mirza said.
He added, 'Sometimes storms of criticisms come when the judiciary gives interpretations of law and in that case we make adverse comments on the particular judge and the judiciary merging them together.'
'We have to sacrifice more, if the ongoing process of making a verdict controversial is not stopped,' the judge said.
He expected that the executive branch of the state would become more vigilant to implement orders, directives and verdicts of the Supreme Court as its decision is binding upon all.
Mirza Hussain Haider, a junior of late senior lawyer Khondaker Mahbub Uddin Ahmad, was appointed as additional High Court judge on July 3, 2001 and his appointment was confirmed on July 3, 2003. He was elevated to the Appellate Division on February 8, 2016.
Want stories like this in your inbox?
Sign up to exclusive daily email
More Stories from Country