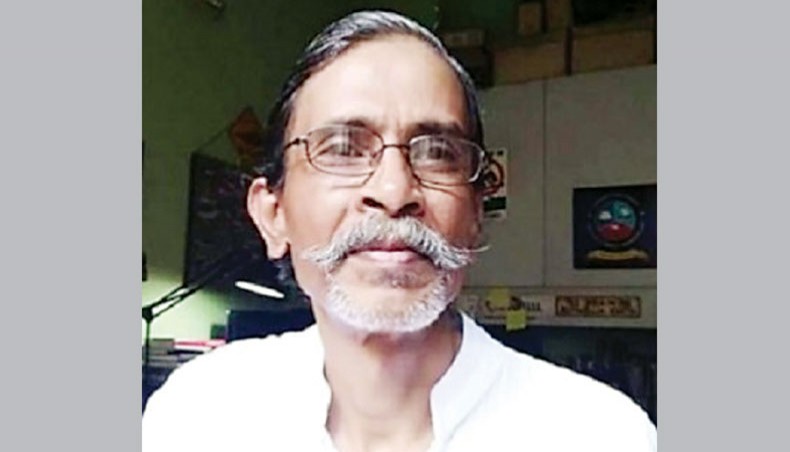 Writer Mushtaq Ahmed, detained in a case filed under the Digital Security Act, died in Kashimpur High Security Jail in Gazipur on Thursday.
Kashimpur Jail superintendent Giasuddin told New Age that Mustaq, 54, was declared dead by the duty doctor of Shaheed Tajuddin Ahmad Medical College at 8:10pm.
'He was rushed to the hospital after he fell unconscious after Maghrib prayers. He previously suffered chest pain,' he said.
He said that Mustaq's body would be handed over to the family on Friday.
He was arrested on May 6, 2020 and later shifted to high security jail on August 24, 2020 from the Dhaka Central Jail.
Shaheed Tajuddin Ahmad Medical College duty doctor Md Sharif told New Age that Mustaq was brought dead.
Mushtaq's father Abdur Razzaque told New Age on Thursday night that he heard that his son died in jail but could not give further details.
Writer Mushtaq and cartoonist Ahmed Kabir Kishore were sent to jail in the case in May 2020, a day after they had reportedly been picked up from their residences.
In his case lodged on May 5, 2020, RAB-3 warrant officer Abu Bakar Siddique named 11 people, including Mushtaq and Kishore, and five to six unidentified people on charge of tarnishing the image of the country's founding president Sheikh Mujibur Rahman, hurting the spirit of the liberation war and spreading rumours about COVID-19 and the army and other security forces on social media.
On February 9, the police placed a charge sheet in a Dhaka court against Kishore, Mushtaq and Rashtrachinta Dhaka coordinator Didarul Bhuiyan in the case.
Want stories like this in your inbox?
Sign up to exclusive daily email
More Stories from Country