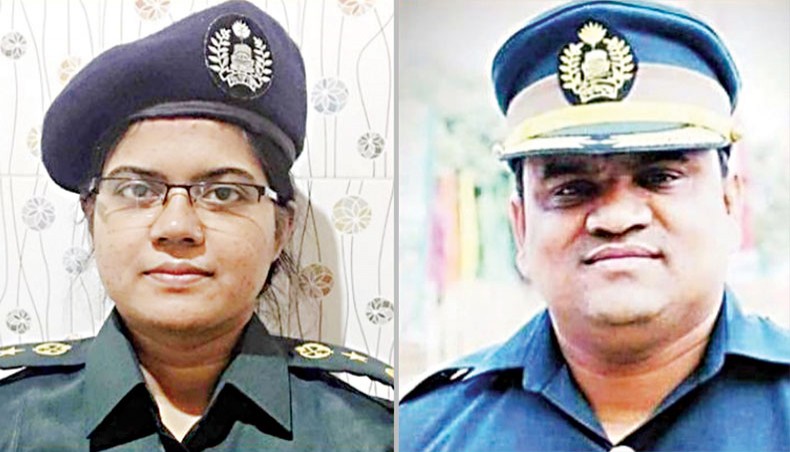 Kashimpur-1 Central Jail superintendent Ratna Roy and jailer Nur Mohammad Mridha were withdrawn and closed to the Prisons Directorate on Sunday in connection with a reported meeting between detained Hallmark general manager Tushar Ahmed and a woman in a prison officer's room inside the jail in breach of the jail code on January 6.
Inspector general of prisons Mominur Rahman Mamun withdrew the jailer while the superintendent was withdrawn following an order of home ministry, said additional inspector general of prisons Abrar Hossain.
He said that Kashimpur High Security Jail superintendent Giasuddin was given additional charge as the superintendent of Kashimpur-1 Central Jail while Magura district jail jailer Ritez Chakma took the position of Nur Mohammad.
Earlier on Thursday deputy jailer Golam Saklain, subinspector Abdul Bari and constable Khalilur Rahman of Kashimpur-1 Central Jail were withdrawn and closed to the Prisons Directorate.
Two committees, which were formed on Thursday after a video of the meeting was posted on social media, have begun their investigations.
Abrar Hossain leads the three-member committee of the Prisons Directorate.
The committee was asked to submit its report in seven working days.
Another member of the committee told New Age that they had gathered preliminary information which suggested that Tushar met with none but his wife.
'But the meeting between the husband and the wife should have been held following official procedure,' said the member.
Gazipur district administration formed another investigation committee led by additional district magistrate Abul Kalam.
Want stories like this in your inbox?
Sign up to exclusive daily email
More Stories from Country