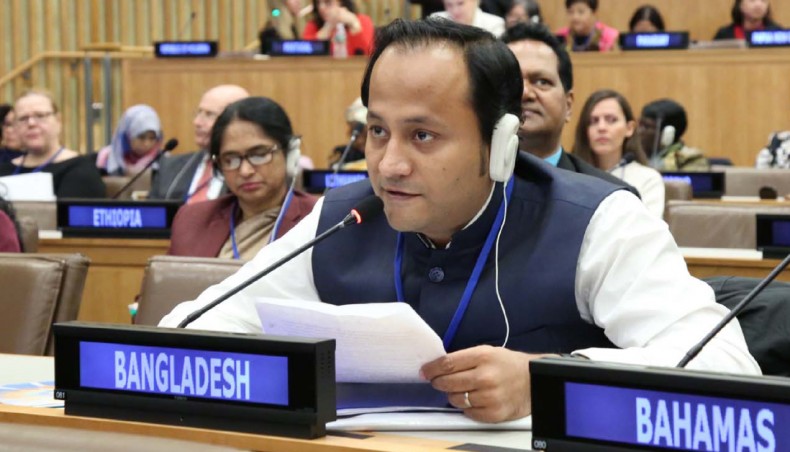 Deputy education minister Mohibul Hassan Choudhury on Sunday requested the British Council and the British High Commission to increase the number of scholarships for Bangladeshi students in the United Kingdom.
Attending an online programme organised by the council to announce 115 scholarships for Bangladeshi students in 2021, Mohibul said that the number was poor against the profits that the British government makes administrating O-level, A-level, IELTS exams in Bangladesh and from tuition fees of hundreds of Bangladeshi students studying in the UK.
'So, Bangladeshi students deserve more scholarships. Instead of general disciplines the British government should also give scholarships in technical and vocational training institutions as Bangladesh requires more skilled workforce to reach the development goals,' Mohibul said.
Even Russia, he said, gives over 100 scholarships to Bangladeshi students.
He requested the British Council to introduce Bangla in A-level for students in Bangladesh as it is available in the UK.
British deputy high commissioner to Bangladesh Javed Patel, British Council's director programmes Jessica Magson, its director education David Maynard, among others, were present at the programme.
David Maynard said that 115 scholarships would be available for Bangladeshi students in 2021 under the Commonwealth Scholarships, Charles Wallace Professional Visits programme, Hornby Scholarships, Women in Stem Scholarships and Great Scholarships.
Want stories like this in your inbox?
Sign up to exclusive daily email
More Stories from Foreign affairs