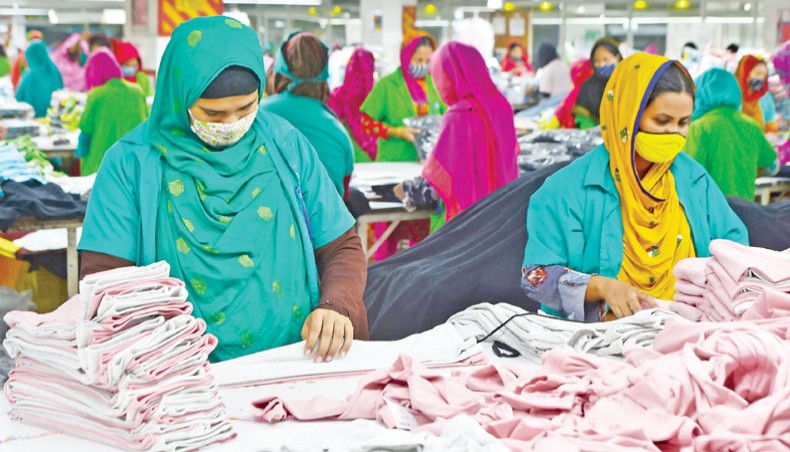 Concern about accessing COVID-19 vaccine grew among teachers, private-sector self-employed people, factory workers, informal sector workers and daily wage earners as the government mass-vaccination plan has left them out.
The Directorate General of Health Services on Monday announced that the mass vaccination against COVID-19 would begin early February as the first cache of 50 lakh doses of a vaccine are expected by late January.
The vaccination plan has prioritised healthcare providers, freedom fighters, law enforcers, defence personnel, government employees, journalists and elected public representatives.
Clerics, migrant workers and bankers will also be vaccinated in the first phase while teachers, self-employed people and factory workers and employees in the private sector, rickshaw pullers, day labourers and other informal sector workers have been excluded from the vaccination plan.
While announcing the inoculation plan, DGHS director general ABM Khurshid Alam said that the whole population would be covered under the vaccination campaign in phases.
But those below 18 years of age and about 40 lakh pregnant women, constituting some 37 per cent of the population, have also not been included at all in the vaccination plan.
People who do not belong to any of the listed groups under the plan but need to go out every day for work expressed disappointment about their chances of getting vaccinated.
Vaccine deployment committee member-secretary and Expanded Programme of Immunisation director Shamsul Haque told New Age that everyone would have the prescribed two vaccine shots in phases but 'we have to prioritise some people as we have vaccine shortage'.
Noted virologist Nazrul Islam feared that it would be difficult for the authorities to maintain discipline and order during the vaccination as he said people might feel deprived and start thronging the immunisation centres when they would see that they were left out.
Khilgaon resident CNG auto-rickshaw driver Hares Uddin in his late 50s said that he had no option but to go out for work every day and he was concerned about when he would get the chance to be vaccinated under the government plan.
Shwapno super shop employee Ramzan Ali of Khilgaon said that he and his colleagues handled crowds every day at their workplace.
'We will take the vaccine shots if we get these from the government programme but we are not included in the list of vaccine recipients,' he said.
School teacher Sirajul Islam of Basabo Girls School said that their school still remained shut as per a government decision but he felt they would require vaccination to resume classes.
'But the government has not listed teachers for vaccination,' he said.
Virologist Nazrul Islam said that it was alright to prioritise the healthcare providers and other frontline workers for vaccination but the government needed to procure more vaccines from other sources.
The government has planned to use mostly the Oxford-AstraZeneca vaccine manufactured by the Serum Institute of India and the first supply of 50 lakh doses from the company is expected by January 25.
Under a deal with the Serum and its local vendor Beximco Pharma, the government will get 30 million doses of the Oxford-AstraZeneca vaccine in phases.
As a low-income country, Bangladesh with an over 160 million population will also get some 68 million doses of COVID-19 vaccines at a subsidised rate from the global vaccine alliance GAVI.
Experts criticised that the government depended on a single source — the Serum Institute of India — for procuring COVID-19 vaccines while it has planned to inoculate 130 million people.
They pointed out that the government had turned down the Chinese source and remained nonchalant about exploring other options, including the Russian source, to obtain COVID-19 vaccines.
Bangabandhu Sheikh Mujib Medical University pharmacology professor Sayedur Rahman said that Bangladesh should explore other options, including the vaccines developed by China, Russia and Johnson & Johnson, for ensuring the inoculation of its total population.
Bangladesh has until now staved off grim forecasts about the coronavirus wreaking havoc on the populous country, with roughly 7,800 deaths from the virus and 5.26 lakh cases since the first cases were detected in March 2020.
Want stories like this in your inbox?
Sign up to exclusive daily email
More Stories from Country