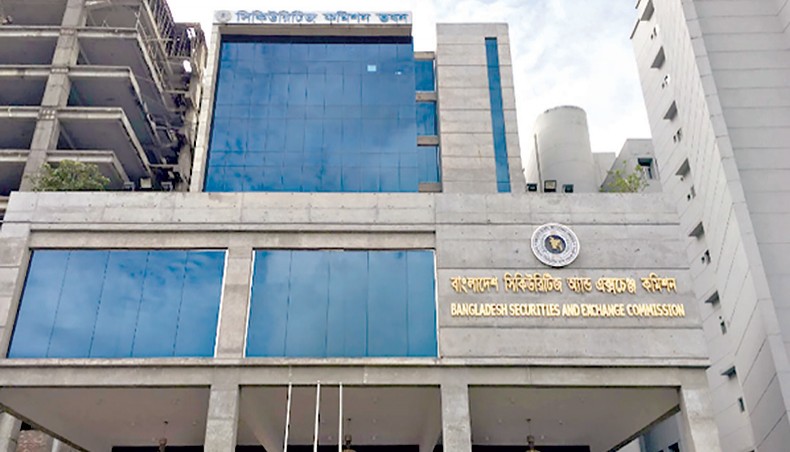 The Bangladesh Securities and Exchange Commission is planning to create a special fund with the investors' unclaimed shares and cash with the listed companies, merchant banks and brokerage houses.
A senior BSEC official told New Age that the size of the fund was expected to be up to Tk 20,000 crore.
State-run Investment Corporation of Bangladesh would be appointed as asset manager of the fund, he said.
There are unclaimed cash dividend worth around Tk 3,000 crore and bonus dividends worth around Tk 7,000-8,000 crore in different suspense beneficiary owners' accounts and bank accounts of the listed companies, he said.
He said that amount of investors' unclaimed cash and shares maintained by the stockbrokers could be even more.
The amount of unclaimed money and shares has been piling up over the years due to the investors' unawareness and reluctance about the cash and shares held with listed companies and stockbrokers.
Therefore, the commission has planned to create a fund with the money for the purpose of stock market development, he said.
BSEC chairman Shibli Rubayat-Ul Islam told New Age that the regulator was collecting information on the unclaimed money and shares from the listed companies, and stockbrokers and merchant banks.
However, the regulator is assessing options of utilisation of the fund on the stock market, he said.
After getting all information, the regulator would collect the money and shares to create a fund, Shibli said.
He said that the regulator would soon issue an order regarding the matter.
On November 5, all listed firms were asked to submit information about undistributed and unclaimed cash and stock dividends, and unsettled securities held in different suspense beneficiary owners' accounts and bank accounts of the companies.
There are 321 companies listed on the stock exchanges.
On November 16, all stockbrokers and merchant banks asked to submit the information of cash held consolidated customer accounts and shares in beneficiary owners accounts maintained with stockbrokers and merchant banks.
There are 240 stockbrokers on the Dhaka Stock Exchange, 142 stockbrokers on the Chittagong Stock Exchange and 63 merchant banks on the capital market.
BSEC officials said that most of the listed companies had huge amounts of unclaimed dividends that the companies have been holding for years.
Want stories like this in your inbox?
Sign up to exclusive daily email