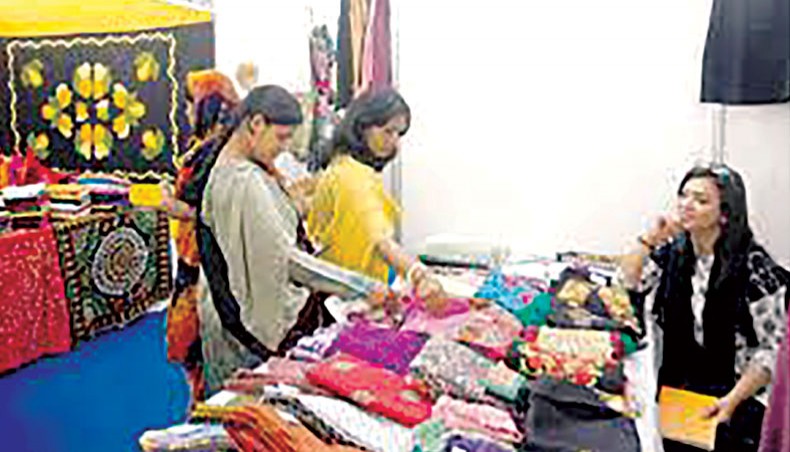 Experts and businesses on Wednesday recommended that the government adopt an alternative stimulus package disbursement process for cottage, micro and small enterprises to speed up the disbursement of stimulus loans and make the package effective.
The government and non-governmental micro-finance institutions (MFIs) should be involved with the disbursement process so that the entities can avail the fund smoothly, they said.
At a virtual policy dialogue on post-pandemic status of cottage, micro, small and medium enterprises (CMSMEs) and effectiveness of stimulus packages, they also sought a Bangladesh Bank announcement making the access to the fund collateral and mortgage-free for cottage, micro and small enterprises.
Fifty per cent of the small, cottage and small enterprises in the country has so far failed to avail the stimulus loans due to cumbersome, complex and lengthy banking procedures, and banks' requirement for mortgage and collateral, they said.
They also stressed the need for development of a database of CMSMEs for effective disbursement of the stimulus and implementation of any future programmes as most of the CMSMEs run their business informally and remain outside the banking network.
Citizen's Platform for SDGs, Bangladesh and Business Initiative Leading Development (BUILD) jointly arranged the dialogue in the capital.
At the programme, BUILD chairperson Abul Kasem Khan in his keynote presentation said that more than half of the CMSMEs so far could not avail the fund due to cumbersome and complex banking procedures, lack of formal financial records and previous relationship with banks.
As of August, only Tk 4,120 crore or 20.5 per cent of the total Tk 20,000 crore scheme for working capital for CMSMEs was disbursed to 11,183 firms, he said.
'Loan disbursement towards CMSMEs is slower. Aggressive implementation strategy is needed to ensure full disbursement of the remaining 80 per cent of the fund by October 31,' he said.
Referring to a Dhaka Chamber of Commerce and Industry survey, he said that 59 per cent CMSMEs found the loan disbursement process from the package complex, 18 per cent of them reported lack of relationship with banks.
Bangladesh Small and Cottage Industries Corporation, SME Foundation, Palli Karma-Sahayak Foundation and other state-owned entities should extend more support to CMSEs both in rural and urban areas as the alternative avenues to banking channel, he said.
CMSMEs are hit hard due to the COVID-19 outbreak and sales of the sectors came down to only 35 per cent in the period, he said.
Industries minister Nurul Majid Mahmud Humayun said that the definition of medium enterprises should be redefined to ensure required fund for CMSEs as medium enterprises ate up the major portion of such funds.
A package only for cottage and small industries is required, he said.
He also said that a new policy was required to address the issues, including definition of medium enterprises, database of enterprises and mortgages.
Citizen's Platform for SDGs, Bangladesh convenor, also Centre for Policy Dialogue distinguished fellow, Debapriya Bhattacharya said that the CMSMEs lagged behind in getting funds from the stimulus package as their voice could not reach the arena of political and social power.
He said that the government should consider subsidy for the sector as many CMSMEs could not get loans from banks due to lack of proper connections.
He also advised the government to prepare the database of CMSMEs for better implementation of such programmes.
DCCI president Shams Mahmud said that the government should consider alternative funds such as foreign loans, introduction of new products by PKSF and SMEF, to meet the demand of the sectors.
Apex Footwear Limited managing director Syed Nasim Manzur said that the introduction of alternative channels such as MFIs was required to reach unbanked people.
The central bank should also make an announcement that mortgage and collateral were not required for getting the loans, he said.
The CMSMEs should also be offered deferment in payment of income tax and utility bills to cope with the cash flow shortage, Nasim added.
CPD distinguished fellow Mustafizur Rahman, Chittagong Stock Exchange chairman Asif Ibrahim, Bangladesh Association of Software and Information Services (BASIS) president Syed Almas Kabir, Frontier Technology Limited co-founder and managing director Humaira Chowdhury, Rangpur Women Chamber of Commerce and Industry president Anowara Ferdousi, among others, spoke at the programme.
Want stories like this in your inbox?
Sign up to exclusive daily email
More Stories from Trade & Commerce