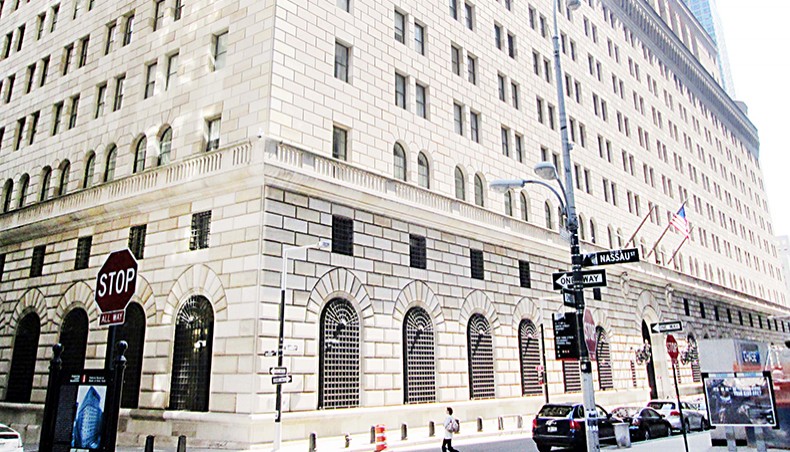 TECHNOLOGICAL revolution, especially information and communications technology, has had profound implications on the payment system. Payment and settlement systems must, therefore, ensure the optimum balance between security and efficiency. Bangladesh Bank reserve hacking is one of the proper examples of unsecured digital payment. Given the uncertain consequences, a failure in the payment systems would hamper the implementation of monetary policy and eventually associated systemic risks might adversely affect financial stability.
The financial sector regulators are, therefore, required to be vigilant and come up with technological innovations to mitigate the risks associated with the digital payment system. Thus, the Bangladesh Bank, being the monetary authority of the country, has an important role in ensuring technology-driven safe, efficient and functional financial infrastructure which is also critical for maintaining stability in the financial market of Bangladesh.
Payment and settlement system is the core function of a financial infrastructure. The automation of cheque clearing process using Bangladesh Automated Cheque Processing Systems software began a decade ago, on October 7, 2010, which is the milestone in digital payment landscape in Bangladesh. The central bank later launched a digital transformation of the payment system, Bangladesh Electronic Fund Transfer Network, which replaces the paper-based payment methods with a paperless process to ensure secured, faster and cost-effective transactions and operational efficiency. The network ensures a faster fund transfer among different stakeholders of the financial system. All types of payments, such as person-to-person, person-to-business, business-to-person, government-to-person, person-to-government and business-to-business are now settled through BEFTN.
The National Payment Switch Bangladesh is established to attain interoperability among scheduled banks for card-based/online retail transactions and Real Time Gross Settlement to facilitate a common electronic platform for the settlement of all types of transactions through electronic devices 'real time — for example, inter-bank transactions, call money market transactions originating from any delivery channel, automated teller machines, point of sales terminals, mobile devices and online payment gateways. The Real Time Gross Settlement may, however, be affected by potential threats such as natural disasters, data corruption, cyber attacks, etc. If the RTGS system fails because of any of these threats, it will cause liquidity crisis for banks and financial institutions.
Digital payment mechanism also facilitates e-commerce, which is a subset of e-business dealing with purchase and sale of goods and services over the internet. Several private commercial banks and fintech companies, called online payment gateway service provider, have established online payment gateways for e-commerce entrepreneurs. Thus, e-merchants receive their sales proceeds from domestic and international buyers through online payment gateway service providers. The Bangladesh Bank has allowed account-to-account online transfer of funds up to Tk 500,000 for e-commerce payments. Similarly, mobile operators are also permitted to do e-business called m-commerce.
Banks in collaboration with fintech start-ups can provide a range of cost-effective digital financial services, eg, internet banking, mobile banking and digital wallet accounts through agent banking, automated teller machines to unbanked people in remote areas. Banks also establish creative partnership with mobile phone operators and internet providers using fintech platforms and provide mobile financial services to underserved sectors and areas. This model offers an alternative to conventional branch-based banking to the customers. Currently, about eight crore mobile financial services accounts use online payment mechanism. Most of the transactions (around 73 per cent) are, however, deposits and withdrawals. Recent government subsidy on remittance (2 per cent) has boosted transaction volume as well.
Digital payment service goes hand-in-hand with financial technology. A large number of players constitute fintech ecosystem in Bangladesh including regulators, fintech companies, investors, banks and financial institutions. Financial institutions in collaboration with fintech platforms and mobile phone operators provide various financial services — electronic banking or e-banking, mobile financial services, e-commerce, m-commerce, etc — usng the national digital payment systems — BACPS, BEFTN, RTGS and NPSB. However, payment mechanisms may be exposed to cyber security and operational risks. Besides, easily available fintech solutions may incite transactions beyond legal boundary like 'hundi'.
New business models are now developed for digital financial services where fintech companies will act as payment service operators, called White Level ATM and Merchant Acquirer. Fintech companies will install and manage ATMs even in rural areas where there is no bank branch or automated teller machines of banks. The fintech ATMs will accept bank cards as well. As merchant acquirers, fintech companies will develop an electronic payment ecosystem where payment can be initiated and received using POS terminals. This electronic payment mechanism will be available in rural areas as well.
The usage of financial technology plays a pivotal role in increasing efficiency and productivity of the financial sector in Bangladesh, especially in the face of deregulated policy environment. Fintech innovators harness internet and mobile technologies and big data to offer a range of tools and services, from tech-enabled payments and crowd funding to currency exchange, online lending and wealth management services.
In order to meet the challenges of the Fourth Industrial Revolution which is basically the adoption of advanced technology — artificial intelligence, robotics, etc — Bangladesh needs to apply digital applications to delivery of financial services. In future, digital financial services will not be limited to payment or money transfer using mobile devices but it will include other banking activities, lending for example. An individual can submit a loan application or an insurance proposal online with all the supporting documents digitally and the verification and approval process can be completed within minutes. Digital payment ecosystem using POS terminals, ATMs of fintech companies need to be reached to the doorstep of the rural unbanked people. Fintech-enabled payment processing will also reduce the amount of cash required for the printing and distribution of currency notes by the central bank.
The central banks of developed countries, for example the Reserve Bank of Australia, is examining the potential of developing a central bank digital currency that could be used by wholesale participants in the payment sector. Among the other challenges, lack of proper knowledge of digital financial services and online payment platforms, technology integration in financial services and required IT infrastructure are the major impediments to a faster digitisation of the financial sector in Bangladesh. We, therefore, need to train our human resources, especially those who are involved in the financial sector, on fintech applications at the earliest.
Dr Iftekhar Ahmed Robin is joint director of the Bangladesh Bank.
Want stories like this in your inbox?
Sign up to exclusive daily email
More Stories from Opinion