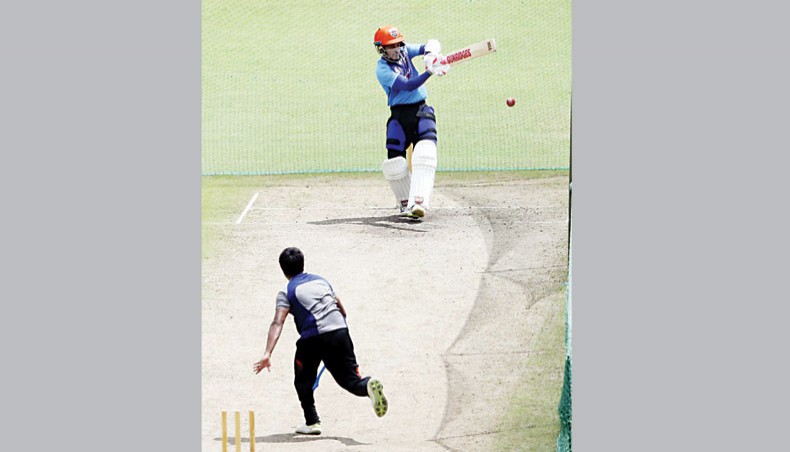 The fate of Bangladesh cricket team's upcoming Sri Lanka tour is in a limbo as top officials of Sri Lanka Cricket told several media that they can't do anything to shorten the proposed two-week quarantine, as that order came straight from their health ministry.
'We are unable to go beyond the period that has been stipulated by the health authorities. It is guaranteed that the Bangladesh team has to undergo the mandatory 14-day quarantine period,' SLC chairman Shammi Silva was quoted by Sri Lankan newspaper Ceylon Today on Tuesday.
Earlier on September 15, Bangladesh Cricket Board's chief executive officer Nizamuddin Chowdhury told reporters that they were informed by their Sri Lankan counterparts that the Tigers will have to stay in quarantine for one week after reaching Sri Lanka.
But Silva claimed that there was no such understanding and accused BCB of making false claims.
'If they have mentioned this then it is incorrect. I really do not know as to why they refer to a week. In any case we have not held talks with the BCB regarding a seven-day quarantine period,' he said.
BCB president Nazmul Hasan on Monday told media that the board will not send the team for the series under the proposed regulations and said they had already communicated their issues with the proposal to SLC and are awaiting their response.
But SLC chief operating officer Ashley De Silva told a local media that they are yet to receive any feedback from BCB.
'We are waiting for their response. We saw a foreign media report that BCB is in disagreement with the terms and conditions stipulated by our health authorities. There is nothing much SLC can do about it,' he was quoted saying by Daily News on Tuesday.
'Anyway, we will be awaiting the response from BCB, and in a worst scenario will have to reschedule the tour to a later date,' he added.
BCB is willing to discard their plan to send the High Performance Unit and send a smaller contingent with no more than 30 members but the main issue behind the two board's stalemate is the duration of the quarantine and other stringent restrictions during that time.
Sri Lanka's sports minister Namal Rajapaksa on Monday had asked SLC to consult with its health authorities to ease some of the restrictions.
'As we all know the COVID-19 pandemic is still at large globally, prevention measures are a high priority. However, given the significance of cricket in the region, I have asked SLC officials to consult the COVID task force and reconsider the BCB tigers matter,' he tweeted soon after Nazmul spoke on Monday.
But the SLC chairman made it abundantly clear on Tuesday that they are in no mood to renegotiate the regulations with their health authorities.
'Even before arriving in Sri Lanka they [Bangladesh] have to undergo a quarantine period. Once they touch down in Colombo they will have to be subjected to the compulsory quarantine programme for a fortnight in their hotel. All costs will be borne by SLC,' Silva said.
Want stories like this in your inbox?
Sign up to exclusive daily email
More Stories from Cricket