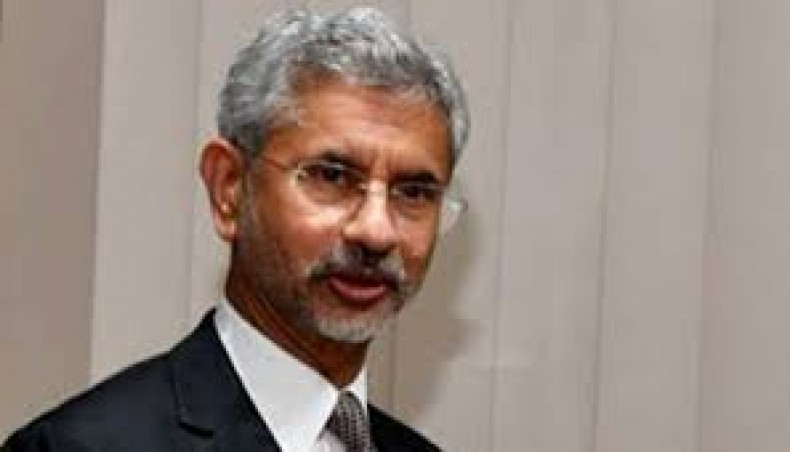 India has included Bangladesh in its 'look east' policy because the country thinks that it should have a different view of its neighbours, said Indian external affairs minister Subrahmanyam Jaishankar.
'Our "Look East" policy starts with Bangladesh. We need to have a different view of our neighbours,' Jaishankar said while speaking at an online discussion hosted by the Indian Express newspaper on Monday evening.
Jaishankar, who is set to hold bilateral talks on September 29 under the joint consultative commission (JCC) mechanism at the insistence of his Bangladesh counterpart, was, however, cautious in replying to questions on Chinese influence in South Asia.
When asked whether China was trying to encircle India apart from Ladakh, Jaishankar said, 'It is a competitive world. We cannot expect any power to refrain from pushing its limits. If there is one big neighbour with whom relations have changed in past few years, it is Bangladesh,' according to the Indian Express.
Bangladesh foreign minister AK Abdul Momen made a phone call to Jaishankar requesting his physical presence in Dhaka for holding the JCC commission on September 29.
Jaishankar, a career diplomat turned foreign secretary and now foreign minister, has, however, preferred to hold an online meeting of the JCC from their respective countries amid the COVID-19 situation, sources in New Delhi said.
Bangladesh is the host of the sixth JCC meeting as the last meeting of the bilateral body was held in India in February, 2019.
Jaishankar also said that peace and tranquillity should be basis of relations with the neighbouring country.
He, however, cautioned that '[the] post-COVID world will be more difficult, nations will become more self-centric, debates will become more aggravated and nationalism will be a dominating feature,' according to the Indian Express.
Indian external affairs secretary Harsh Vardhan Shringla, during his sudden visit in Dhaka on August 19, emphasised the need for holding a regular meeting of the JCC at the level of foreign ministers and Foreign Office Consultations at the level of foreign secretaries of the two countries. The last FOC was held about two and half a year ago in Dhaka.
There was, however, no progress on at least three major issues the Bangladesh side raised in the fifth foreign minister-level talks under the JCC platform held in New Delhi in February 2019 — signing agreement on sharing of Teesta river water, extending India's cooperation for peacefully resolving the Rohingya crisis and the issue of border killing by the Indian Border Security Force, according to officials at the water, home and disaster management and relief ministries.
Foreign secretary Masud Bin Momen said after his last meeting with Shringla on August 19 in Dhaka that the Bangladesh government hoped that India would remove the irritants in the bilateral relations, including stopping border killing.
Want stories like this in your inbox?
Sign up to exclusive daily email
More Stories from Foreign affairs