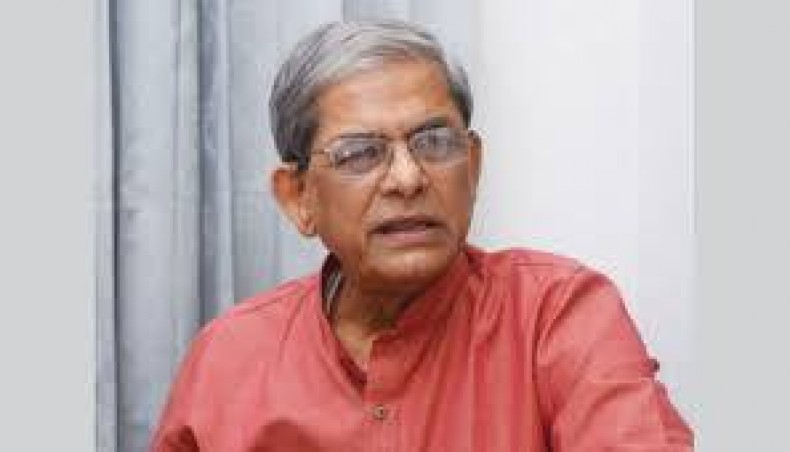 Bangladesh Nationalist Party secretary general Mirza Fakhrul Islam Alamgir on Friday said that his party would repeal all repressive laws, including Digital Security Act, if the party was voted to power through a free and fair election.
While speaking at an online press conference from his house at Uttara in Dhaka on the misuse of Digital Security Act by the Awami League government, Fakhrul Islam said that the ruling party had been using the act to muzzle the media and suppress the voices of opposition parties.
According to human rights organisation Odhikar, from January to June 2020, 153 cases were filed under the Digital Security Act and 12 journalists were arrested in the period.
'We will repeal the act if we are voted to power through a free and fair election in future,' Fakhrul said.
National and international human rights organisations have already raised their voices against the act, he claimed.
The BNP has been opposing this act from the beginning, terming it unconstitutional and a law used by the government to suppress the voice of the people, he said.
To implement the law there is only one Cyber Crimes Tribunal in Dhaka for the whole country and no appeal tribunal is yet to be set up and there is also no provision for bail in the cases, Fakhrul said.
Most of the cases are filled on charges on defaming any person or the state in social media, he added.
This law is against the freedom of expression and thus this law is against the constitution, Fakhrul added.
The BNP leader demanded unconditional release of all people arrested pertaining to cases filed under the act.
Want stories like this in your inbox?
Sign up to exclusive daily email
More Stories from Politics